Take 10: Seven Steps to Social Media Marketing Success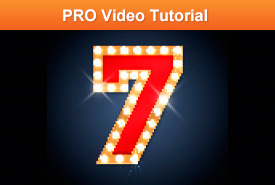 Presenter:

Paul Chaney

Released:

Fri, Jul 24, 2015

Length:

10 minutes
Success in social media depends on how well your day-to-day efforts align with your overall marketing goals and objectives. However, many marketers still start with tactics instead of strategy, which can lead to unsatisfactory results and, sometimes, even failure.
In just 10 minutes, we'll walk you through seven steps to creating an effective social media strategy. You'll learn how to incorporate the needs of your customer, align your tactics with your business goals and objectives, integrate other marketing initiatives, and determine the ROI of your social media marketing efforts.
Presenter

Paul Chaney is the editor of Web Marketing Today, an online marketing resource for small- to medium-sized businesses. He is a former Internet marketing consultant, sought-after speaker, and author of four books covering business blogging, social media, and social commerce. Paul has 18 years of experience in online marketing and a passion to help businesses learn how to use the Internet to market more effectively.

Who Should Attend?
B2B and B2C marketers who are responsible for the strategic development, execution, and management of social media.
What Will You Learn?
At the end of this Take 10, you'll be able to:
Apply seven steps to achieve strategic success in social media
Integrate social media with other marketing initiatives
Determine the ROI of your social media efforts
About Our Take 10 Program
In just 10 minutes, each Take 10 video tutorial features step-by-step instructions on a narrow topic. Packed with takeaways, every episode comes with a handy one-page checklist, so there's no need to take notes. Just download the PDF. PRO members can now watch Take 10 tutorials using the MarketingProfs mobile app. Download the iPhone or Android app, and get smart on the go!
Register Now!
You have two choices. You can pay as you go, buying single sessions that interest you. Or you can buy a PRO membership, and attend all our new PRO seminars and Take 10 webcasts over the next year, plus watch hundreds more from our library on-demand.
Questions?
Call our PRO Hotline: (866) 557-9625