Take 10: Three Steps for Using Influencer Video to Increase Your Bottom Line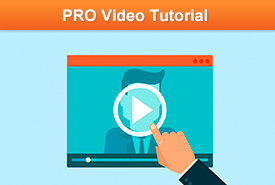 Presenter:

Mark Lerner

Released:

Fri, Aug 7, 2015

Length:

10 minutes
Today's consumers trust their peers 50 percent more than they trust companies or brands and, as a result, influencer marketing continues to grow in popularity. Marketers are quickly shifting towards leveraging the authenticity of their "influencer community" by utilizing one of the most common (yet immensely powerful) platforms: video.
In just 10 minutes, you'll learn three simple steps to source quality influencer video and use it to impact your bottom line in a meaningful and measurable way. Using these steps, you'll be able to implement a strategy that will help you reach your goals and give you a leg up on the competition.
Presenter

Mark Lerner is the senior manager of content marketing at gen.video, an influencer video marketplace that connects brands with creators to drive commerce and increase reach. His broad experience in both B2C and B2B marketing gives him a unique perspective to convey actionable suggestions to marketers of all types. Mark has been a guest blogger on Social Media Today, Business2Community, jeffbullas.com, Social Media Examiner, and other publications.

Who Should Attend?
This Take 10 is perfect for marketers who are interested in expanding their strategy to include the newest and most exciting form of digital marketing: influencer video.
What Will You Learn?
At the end of this Take 10, you'll be able to:
Understand why video is the most effective for increasing ROI
Source quality influencer video content and distribute it through the right channels
Use influencer video to boost search engine optimization
About Our Take 10 Program
In just 10 minutes, each Take 10 video tutorial features step-by-step instructions on a narrow topic. Packed with takeaways, every episode comes with a handy one-page checklist, so there's no need to take notes. Just download the PDF. PRO members can now watch Take 10 tutorials using the MarketingProfs mobile app. Download the iPhone or Android app, and get smart on the go!
Register Now!
You have two choices. You can pay as you go, buying single sessions that interest you. Or you can buy a PRO membership, and attend all our new PRO seminars and Take 10 webcasts over the next year, plus watch hundreds more from our library on-demand.
Questions?
Call our PRO Hotline: (866) 557-9625