Aaron Lorentz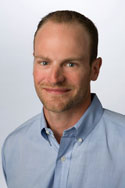 Aaron is a Managing Partner and Chief Technology Officer at MarketingProfs. He plans and implements strategic direction for MarketingProfs technology and services, as well as manages the software and database architecture, development, and operations across all of the MarketingProfs properties. An entrepreneur and senior executive with strong skills in strategic planning, tactical analysis, and management of technology and operations, he brings more than 18 years of technical and business experience to MarketingProfs. Aaron is heavily involved in the planning and implementation of core business initiatives, including SaaS, online training, content marketing, conversion optimization and mobile application development. Prior to MarketingProfs, he worked with organizations such as GE, MBNA, Bank of America, South Jersey Healthcare, Association for Consumer Research (University of Minnesota Duluth), and the University of Southern California.
Authored by Aaron Lorentz
No items were found for this author.