Dealing with on-the-job distractions is a constant part of every marketing professional's day, according to a new survey by The Creative Group.
Ad and marketing executives surveyed say the longest they can work on a task without being interrupted is 30 minutes, on average, the according to the study.

The most common culprits of on-the-job distractions are people stopping by to chat and phone calls, cited by 27% and 26% of ad and marketing execs, respectively.

Some 19% of ad and marketing execs cite email as the biggest cause of work distractions, whereas 8% cite social media.

For professionals in all industries, such unplanned tasks are often the primary reason for not completing planned work.

Most (63%) business professionals frequently create to-do lists to help combat the problem, according to separate research from LinkedIn. Women are more likely than men to say they frequently keep to-do lists (71% vs. 60%).

Even so, only 11% of business professionals say they accomplish all the tasks they plan on a given workday.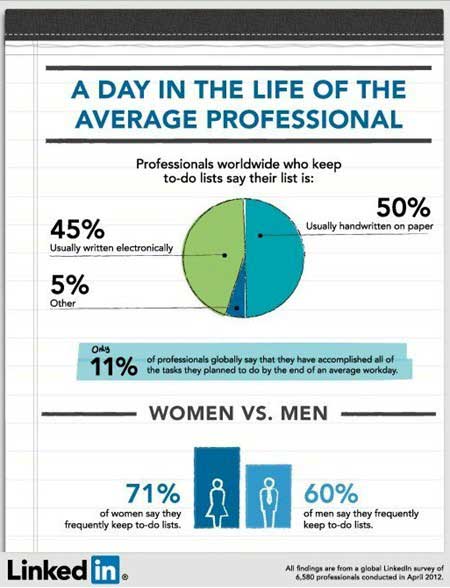 Among those who make lists, fully one-half jot them down on paper, whereas 45% make lists electronically.

About the data: Findings from The Creative Group are based on a survey of 500 advertising and marketing executives, conducted in April 2012. Findings from LinkedIn are based on as survey of some 6,580 LinkedIn social network members worldwide, conducted in April 2012.

---
You may like these other MarketingProfs articles related to Career Management:
---

Oh, boy. The dreaded sign up form.
Before you run for the hills, we wanted to let you know that MarketingProfs has thousands of marketing resources, including this one (yes, the one behind this sign up form), entirely free!
Simply subscribe to our newsletter and get instant access to how-to articles, guides, webinars and more for nada, nothing, zip, zilch, on the house...delivered right to your inbox! MarketingProfs is the largest marketing community in the world, and we are here to help you be a better marketer.
---
---
---