Is ChatGPT taking over? Not exactly—and once you master these AI tools, you'll be the one taking over.
Most content creators give up on tools like ChatGPT after only eight uses! The output isn't as exciting as the hype—because users just don't know how to squeeze out the real juice.
Luckily there are ways to improve ChatGPT's output.
When you craft the right prompts, AI produces creative and relevant content. In your tone, for your market. But what are those prompts, and how can they help you avoid cookie-cutter content?
In this webinar—a free preview to our PRO event, AI for Content Creators—brand storyteller Marcus Nelson reveals his secrets for crafting successful AI prompts that produce meaningful marketing content. You'll explore:
What a prompt really is… and what elements make a successful prompt
How to craft prompts that inspire creative and relevant content that meets your writing goals (and how to refine them for optimal results)
How to teach AI your writing tone & style to augment your creative potential
BONUS! You'll discover how to use AI ethically.
Join us for this kickoff session—and learn the true art of prompting. If you love it, you may want to join us for the whole AI for Content Creators series. But you don't have to decide now. Come to this free session first, and see what you think!
THIS WEBINAR FEATURES: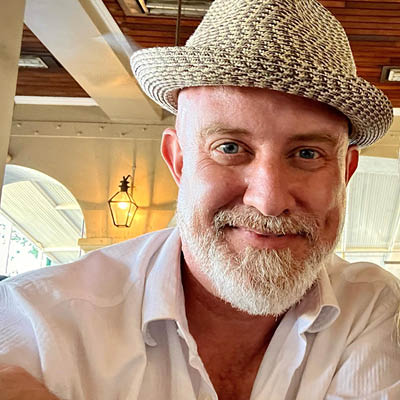 Marcus Nelson is a seasoned brand storyteller whose clients include tech giants like Salesforce, Facebook, Instagram, and Box. Marcus has immersed himself in the world of writing with AI, fueling his passion for exploring ways to merge technology and storytelling. He is also the founder of UserVoice, Addvocate, and his latest venture, GetEstimator.
SPONSORED BY:
Join Us for the Whole Series!
This free webinar on June 21 is session #1 of 9. To attend the full series you can either buy a ticket to
AI for Content Creators
for $229 or become a PRO member for just $50 more. With PRO, you'll have access to special events for 12 months, including this AI series and our August event,
How to Build a Successful GTM Marketing Plan
.
Learn more
.