Choose Your Own Shakeup B2B Swag Bag
Swag is for in-person events only, right?
Heck no! The online-only Shakeup B2B event is shaking up B2B marketing… even when it comes to swag. And instead of pens and stress balls, you get to pick from five gifts. (Make your choice on the reg page.)
Be part of Shakeup B2B and get:
Your ticket to the virtual conference, April 11-13
Year-round learning with 12 months of PRO (starting today!)
Your choice of swag, delivered directly to your doorstep
All for just $229 with code FIFTY.
Supplies are limited. Register now to reserve your free swag... before we run out!
Shakeup B2B + PRO + Swag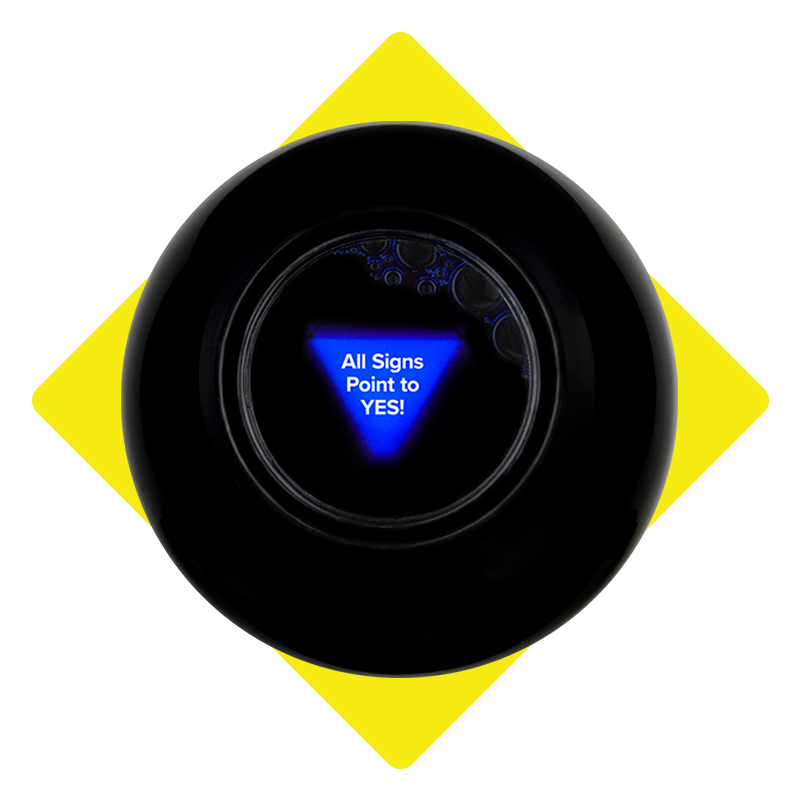 Magic 8 Ball
Should I pick the Magic 8 Ball? Signs point to Yes! Give it a shake, and this classic toy will answer your toughest marketing questions with ease. Without a doubt—let the Magic 8 Ball do the hard work.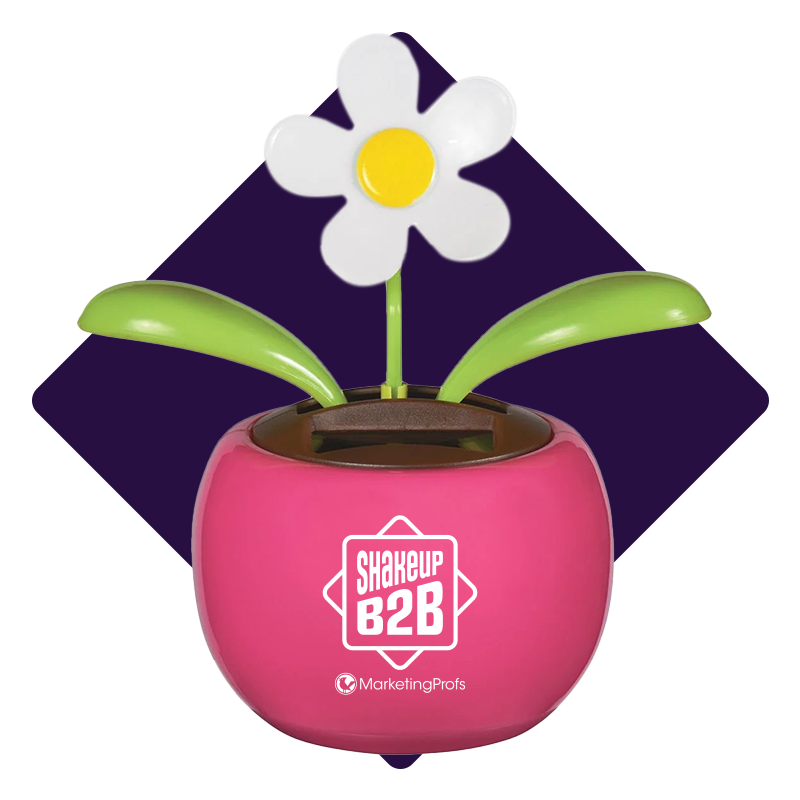 Dancing Flower
Who needs a creativity boost? This solar-powered, dancing-flower desk decor will join you in dancing a jig—which has been shown to lower stress and create new neural connections. Get shakin'!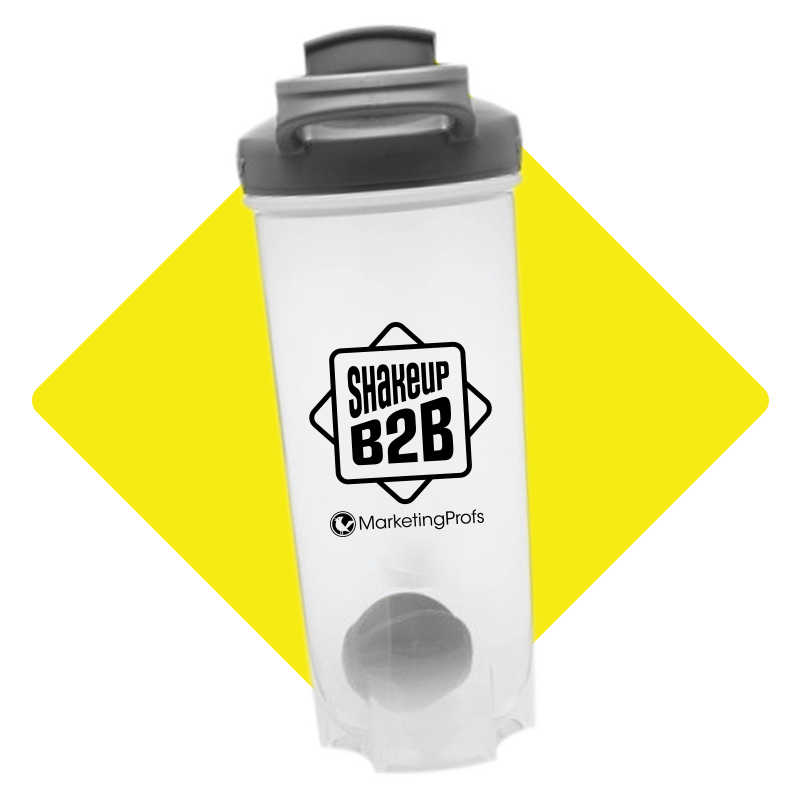 Contigo Shaker
Whether it's time for your protein shake or a cocktail, this beverage shaker has you covered. We found one that doesn't leak, because you're busy enough already. Shake up something tasty!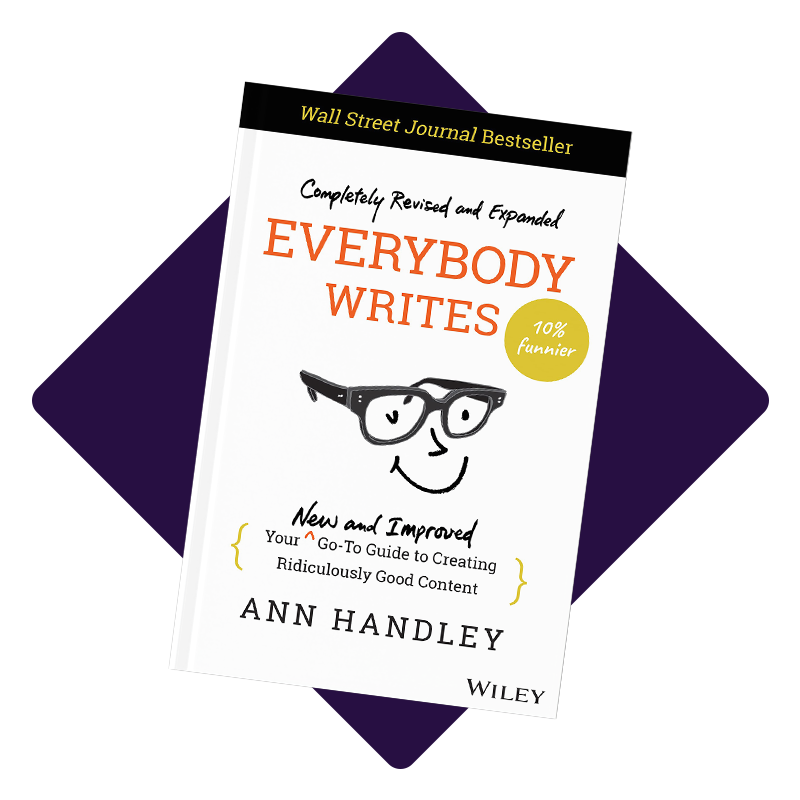 Everybody Writes
Ann Handley, CCO of MarketingProfs, rewrote her book Everybody Writes to make it more relevant, useful, and fun. She'll autograph a hardcover copy just for you! Or choose the Kindle format or audiobook, instead.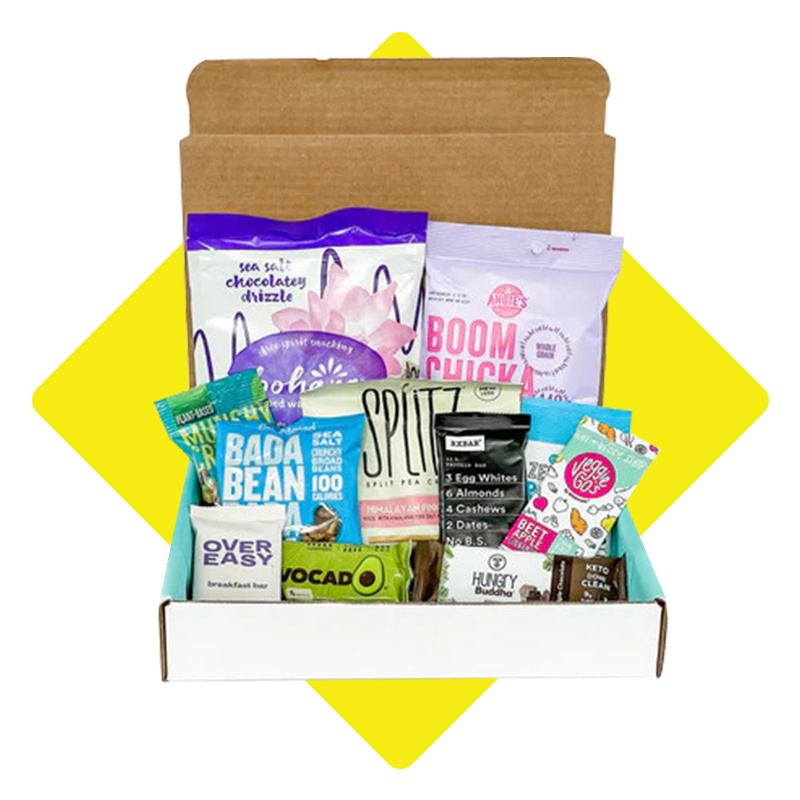 Healthy Snacks
Keep your energy high at Shakeup B2B with this healthy snack box! This assortment of salty, sweet, and spicy treats from HealthyMe Living will keep one hand busy while you take notes with the other.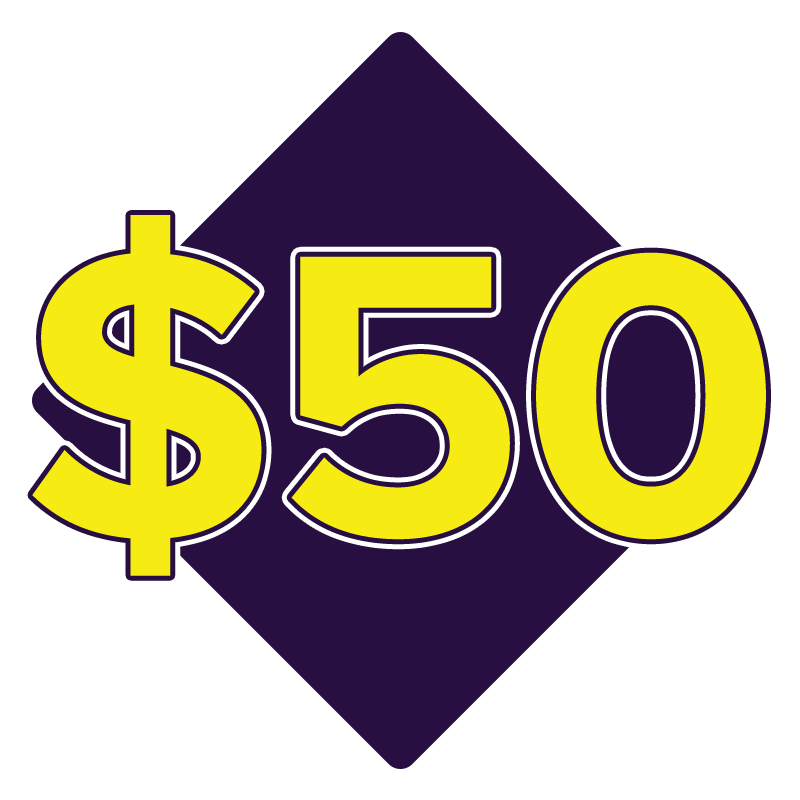 PLUS A DISCOUNT!
That's right. You get a gift AND a discount! Enter code FIFTY on the next page to save a cool $50. You'll get your conference pass, a year of PRO membership, and some fun swag all for just $229.
THE FINE PRINT
Our Shakeup B2B swag supply is limited. We can't promise to have everything available next week. Sign up now before your favorite option is gone!
Physical items can be shipped only to the US and Canada. International guests can choose a digital format of Everybody Writes—either the Kindle version or the audiobook.
We'll collect your shipping address on the registration form. Then we'll mail registration gifts ASAP. Register early to get your swag in time for Shakeup B2B, April 11–13.
These registration gifts are available only to new PRO members paying to upgrade and attend Shakeup B2B. Get PRO, your Shakeup B2B ticket, and your swag here.
Questions? Email us. We're happy to help!