Talking Shop: Content Planning Challenges, Trends, and Opportunities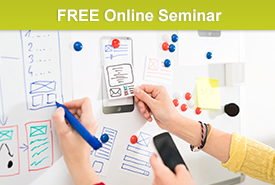 Presenters:

Ann Handley, Robert Rose, Brody Dorland

Sponsor:

DivvyHQ

Broadcast:

Tue, Apr 24, 2018, 1pm ET

Length:

45 minutes
Content marketers face an array of challenges every day—from how far in advance they should plan and what tools they should use, to considerations of collaboration and measurement. The job is one of both art and science, and it's easy to feel overwhelmed.
Join us for Talking Shop: Content Planning Challenges, Trends, and Opportunities to hear three of today's top content gurus discuss the most noteworthy issues and opportunities that content marketers face today. Walk away with ideas and strategies you can implement right away—to make your job easier and make your content work harder.
Presenters

Ann Handley is chief content officer of MarketingProfs, the author of Everybody Writes: Your Go-To Guide to Ridiculously Good Content (Wiley, 2014), and co-author of the best-selling book on content marketing, Content Rules (Wiley, 2012). Ann co-founded ClickZ.com, one of the first sources of interactive marketing news and commentary.


Robert Rose is the founder and chief strategy officer of The Content Advisory—the consulting and advisory group of The Content Marketing Institute. He has been helping marketers tell their story more effectively through digital media for more than 20 years. Over the years, Robert has provided strategic marketing advice and counsel for global brands such as Capital One, Dell, Microsoft, The Bill & Melinda Gates Foundation, and UPS.



Brody Dorland is the co-founder of DivvyHQ, the award-winning content planning and collaboration platform that helps organizations think, act, and deliver like publishers. He has almost two decades in the trenches of corporate marketing, advertising agencies, and business ownership—and today works closely with content teams at companies including Red Bull, Pfizer, Unilever, Mercedes Benz, and The National Geographic Channel.

Who Should Attend?
Any marketer who is looking to improve his or her content planning and collaboration processes.
What Will You Learn?
The one thing that stops most marketers from collaborating regularly
How far ahead the most effective marketers are planning their content
Which tools the most successful content planners are using
How teams can measure their content planning efforts
About Our Sponsor:
DivvyHQ is the most intuitive content planning, workflow, and collaboration platform on the market. Winning the Content Marketing Institute's Audience Choice Award for the top overall content marketing platform, DivvyHQ helps such companies as Red Bull, Pfizer, and H&R Block get organized, bring visibility to their content production schedule, and streamline collaboration across their organizations.
Questions?
Call our PRO Hotline: (866) 557-9625