Beyond Trade Show Metrics: Improving Your Event Marketing ROI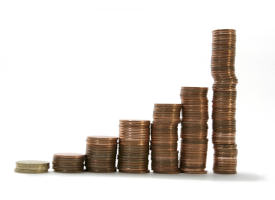 Presenter:

Skip Cox

Broadcast:

Thu., Jul. 10, 2008, 12pm ET (9am PT)

Length:

90 minutes

Rating:
Management's demand for accountability of trade show exhibits often drives exhibit, sales and marketing managers to focus on measuring only bottom line results. But today's exhibit marketers need to move beyond simply justifying their programs. Event marketers need more predictive information to help them make key strategic and tactical decisions that will lead to smarter allocation of budgets and improved performance—performance improvements that will lead to optimization of bottom line results.
This session will provide marketers with an approach to measuring trade show exhibits that can be applied to all size exhibit programs. Specific measurement tools will be presented using case studies to illustrate how to measure objectives of all types, identify strengths and weaknesses of the exhibit for performance improvement and provide decision-support information.
Editor's note: If this topic is of interest to you, you might want to replay our earlier seminar, Trade Show Strategies: Ways to Get Bigger Bang from Your Marketing Buck.
Presenter

Skip Cox is CEO of Exhibit Surveys, Inc., a provider of intelligence and measurement services exclusively for the events marketing industry since 1963. Skip focuses strategically on client development and serves as the visible face of Exhibit Surveys in the marketplace. This affords him the opportunity to translate emerging needs of clients into the next diagnostic tools to develop. He also is heavily involved with the direct application of these new tools to enhance the strategic and tactical planning of exhibition and event organizers and exhibitors.
His involvement with the events industry is extensive. He presently serves on the boards of the Corporate Event Marketing Association (CEMA) and the International Association for Exhibitions and Events (IAEE), and in the past has served on the board of Trade Show Exhibitors Association (TSEA). Recognition from these associations include TSEA's Chairman's Award, CEMA's Pinnacle Award, and most recently, IAEE's Chairman's Award.
He is also a frequent speaker at industry events and author for major industry publications on the topic of exhibit and event measurement.

Who Should Attend?
Marketing, communications and event marketing management professionals who want to quantify the value of their exhibit programs in contributing to overall corporate marketing objectives, optimize results and understand how to better allocate their investment in trade shows.
What Will You Learn?
Trends in exhibit performance, including recent research conducted for the Advertising Research Foundation to measure the impact of exhibit engagement
A conceptual framework for measurement that provides the basis for designing any exhibit measurement program
Specific tools to measure and optimize ROI from exibiting
How the results can be interpreted and applied using case studies
Register Now!
You have two choices. You can pay as you go, buying single sessions that interest you. Or you can buy a PRO membership, and attend all our new PRO seminars and Take 10 webcasts over the next year, plus watch hundreds more from our library on-demand.
Questions?
Call our PRO Hotline: (866) 557-9625