MarketingProfs Store
We know your time is valuable, so our experts have created easy-to-use tools, templates, research, and "how-to" guides to help you quickly build smart, effective marketing programs. You can purchase any of these resources separately, but if you join as a PRO Member you get a 40% discount on all research and free access to all other products. So stop marketing the "hard way"óbecome a MarketingProfs PRO Member and get the tools you need to rapidly improve your marketing programs and your companyís bottom line.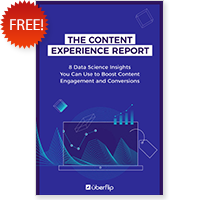 Download this whitepaper to learn how to use your content for better engagement and business results.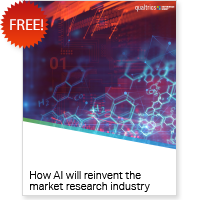 Download this whitepaper to learn how the market-research industry is prepping for AI.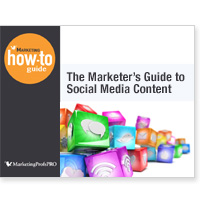 In this 61-page guide, you'll learn how to, plan, develop, and optimize social content that captures and engages the attention of your audience.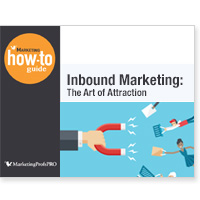 In this 20-page guide, you'll learn how to understand the true value your company has in the marketplace, create great content in multiple iterations that meets customers where they are, and market your content across multiple channels to cement the relationship and convert prospects to leads.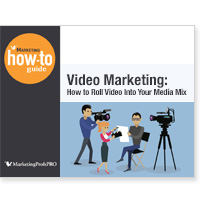 What can video do for your organization? In this 27-page guide, we'll explore the benefits of video marketing, the variety of video formats, and how to make video on a budget. We'll also look at how to use social media with video and strategies for cashing in on video.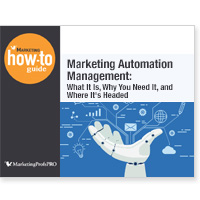 This 18-page guide will help you better understand the capabilities of marketing automation systems and how to make best use of themóplus, we provide resources for learning more.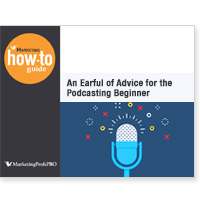 This 34-page beginner's guide will help you understand the essentials of podcasting.
Search the MarketingProfs Store by Topic: