MarketingProfs Store
We know your time is valuable, so our experts have created easy-to-use tools, templates, research, and "how-to" guides to help you quickly build smart, effective marketing programs. You can purchase any of these resources separately, but if you join as a PRO Member you get a 40% discount on all research and free access to all other products. So stop marketing the "hard way"—become a MarketingProfs PRO Member and get the tools you need to rapidly improve your marketing programs and your company's bottom line.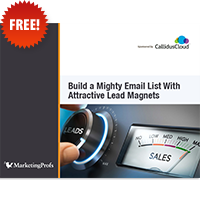 Download this new guide to learn how to use lead magnets to capture email addresses from website visitors.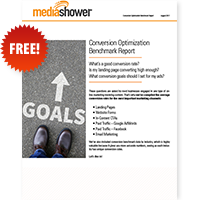 Download this new report to find out how your lead conversions measure up to industry averages.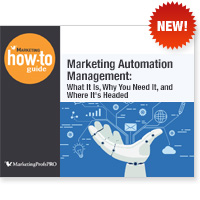 This 18-page guide will help you better understand the capabilities of marketing automation systems and how to make best use of them—plus, we provide resources for learning more.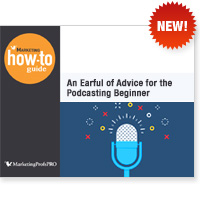 This 34-page beginner's guide will help you understand the essentials of podcasting.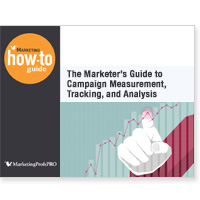 In this 26-page guide, you'll learn how to prove the success of your campaign by understanding measurement, tracking, and analysis.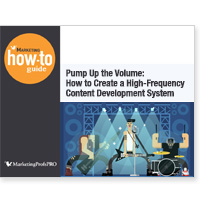 In this 35-page guide, you'll learn how to establish an effective system for pumping out more content using the resources already at your disposal.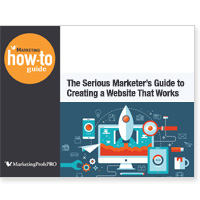 This 51-page guide is dedicated to exploring what it takes to develop and operate a website that works for your company. Whether you're building a website from scratch or optimizing an existing one, approach the project with the mindset of strategy first, execution second. Your planning process should be purposeful and thorough.
Search the MarketingProfs Store by Topic: