Summer Social Media Series: The Rewind (FREE)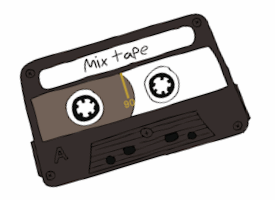 Presenter:

Ann Handley

Broadcast:

Thu., Dec. 3, 2009, 12pm ET (9am PT)

Length:

37 minutes

Rating:
When we found the opportunity in Chicago to gather three of the most popular speakers from our Summer Social Media Series, we grabbed it! And now's your chance to hear their ideas, wit and candor about social media marketing.
In just 36 minutes, there's no way we could recap every bit of the great material that we delivered in that series...but we did get Amber, Jay and Beth to give us their take on the seven "burning issues" that persisted throughout all nine Summer Social seminars. You'll be glad you listened in!
It's not too late!  Even though the live broadcast is over, you can play the web recording of the "conversession."
Presenter

Ann Handley is the Chief Content Officer of MarketingProfs—which means that she heads up All Things Content on the MarketingProfs Web site and is the Primary Caregiver of the MarketingProfs Daily Fix blog. She also blogs at The Huffington Post as well as her personal blog, Annarchy. Prior to that, she was the co-founder of ClickZ.com. Even before that, she was a longtime freelance journalist writing on everything from local politics to babies to travel to start-ups and banking and humor. (And sometimes, several topics at once.) She wrote regularly for the Boston Globe as well as a million (give or take) mainstream and trade publications.
Ann's guests include:

Jay Baer (@jaybaer)
President, Convince & Convert
Jay Baer is a forest-dwelling restaurant critic with a passion for Tequila and all things social media. As President of Convince & Convert, Jay consults with corporations and public relations firms, helping them harness the awesome power of social media strategy. He spreads his "think social media tools last, not first" message through numerous conference speaking gigs, his Convince & Convert blog, and social media training seminars. Jay spent 15 years running digital marketing agencies, and has consulted for more than 700 companies - and 25 of the Fortune 1000.

Beth Harte (@bethharte)
MarketingProfs Community Manager
Beth is a marketer, blogger, speaker, communicator, thinker, connector (people & dots), and MarketingProfs' Community Manager. Beth's job is to listen, engage, and connect members and fans with each other and MarketingProfs. Beth also blogs at The Harte of Marketing where she shares opinions & observations… hers and those that she's picked up from some of the best marketers, communicators and social media leaders in the world.



Amber Naslund (@ambercadabra)
Director of Community, Radian6
Amber Naslund is a social media and marketing professional, and the Director of Community for Radian6, where she's responsible for client engagement, community building, and helping companies tap the potential of online reputation management and social media monitoring. She's spent the last decade or so raising funds, building brands for companies of all sizes, and messing with all things online.

Who Should Attend?
If you attended any of the nine seminars in our Social Media Summer Series, you'll love this entertaining flashback.
Missed that series? No problem. You'll still gather some nifty ideas from this 36-minute video.
What Will You Learn?
Ways to deal with corporate fears of social media
Why social media may be more critical for B2B marketing than B2C
The worst metric for determining your success with social media marketing
Why you shouldn't bank on any specific social media tool
Register Now!
You have two choices. You can pay as you go, buying single sessions that interest you. Or you can buy a PRO membership, and attend all our new PRO seminars and Take 10 webcasts over the next year, plus watch hundreds more from our library on-demand.
Questions?
Call our PRO Hotline: (866) 557-9625