Truths of Blog Marketing: Reaching Customers, Building Your Brand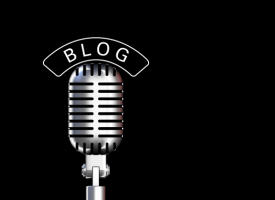 Presenter:

Jeremy Wright

Moderator:

Roy Young

Broadcast:

Thu., Jul. 27, 2006, 12pm ET (9am PT)

Length:

90 minutes

Rating:
"Blogging is a fad!"
"Only unemployed geeks and teenagers blog!"
"My customers don't read blogs!"

Have you heard these (and other lies) related to blogging? What is the truth about using blogging for marketing, PR and communication? What makes a blog work, and what successful blogs are out there today?

Whether you are an active blogger trying to convince your company to blog, or someone in the bleachers wondering what Kool-Aid everyone is drinking, you undoubtedly have questions and concerns about blogging.

In this 90-minute virtual seminar, Jeremy Wright will get into the nitty-gritty of blogging. Examining specific case studies, laying out best practices and providing a framework for how blogs can fit into your marketing mix, Jeremy will help you understand not only what blogs are and how they should be used — but also what works, what doesn't, and why.
Presenter

Jeremy Wright is a serial entrepreneur — some have even said a blogpreneur — with a focus on communications-oriented ventures. He has been involved in IT, programming and the business side of IT for nearly a decade.

Jeremy is the President of b5media, a prominent blog network. He is the author of Blog Marketing, (our favorite business book on blogging), and he writes Ensight, a popular business and technology blog.

Jeremy is the father of two boys, Evan and Alex, and he says he's a semi-decent husband to Shannon.

Who Should Attend?
Marketing professionals interested in new trends in web-related marketing.

What Will You Learn?
Five basic rules for blogging
How to start blogging (and how to teach your senior executives to blog)
Who should blog ...and who shouldn't
Three key paradigm shifts for any organization looking at blogs
What works and what doesn't — examples of blogs that have succeeded and failed
The most common mistakes made by marketers and PR professionals
Register Now!
You have two choices. You can pay as you go, buying single sessions that interest you. Or you can buy a PRO membership, and attend all our new PRO seminars and Take 10 webcasts over the next year, plus watch hundreds more from our library on-demand.
Questions?
Call our PRO Hotline: (866) 557-9625