Calls to action are an integral part of all websites. Over the years, those little buttons, urging website visitors to act on a website, and so disclose the visitor interest and intent, have moved from basic "click here for more info" or "contact us" tabs and buttons to those that are designed to engage visitors.
The most significant change has been the adaption of calls to action across all types of marketing collateral. Nowadays, you can see call to action buttons on emails, videos, online brochures, etc. Accordingly, calls to action have become a fundamental part of the lead-generation and lead-nurturing process.
Today, calls to action tabs and buttons don't merely ask a visitor to act; they provide insight into the frame of mind of a prospect on a site. If used appropriately, calls to action can become the perfect lead-generation tools that help in engaging and converting a visitor.
Calls to Action of the Past No Longer Work
What once worked for calls to action, fails to impress today. That could be because of increased competition and the shorter attention spans of Internet users, or because of the constant need for innovative designs and ideas that help companies retain visitors on their sites for longer durations.
The following are examples of obsolete calls to action:
A button that reads "Leave Your Emails for Updates" is obsolete in the current business environment, where the focus is on providing value to a visitor at every step and gradually winning their trust. Unless visitors will get something in return, leaving their email addresses on a company website offers them no value and, hence, fails to make them act. The days of building email lists via your "contact us" page are over.

"Contact Us" buttons have also lost their relevance now that contact pages offer website visitors multiple options for getting in touch with the company—via phone, chat, email, or social media.

Websites today have all kinds of calls to action depending on the content and the assets available on the site. Those calls to action can be broadly divided into three categories, based on their use and effectiveness in helping with the lead-generation and lead-nurturing process: ineffective, useful, and engaging.
1. Ineffective
Call to action buttons that fail to get a visitor to act beyond the obvious are usually ineffective at getting any desired action from a visitor. Their presence on a page is formal rather than strategic.
Buttons such as "Click here" or "Learn more" fail to entice a visitor and lead him to the next stage. Also, because they have been used on all kinds of marketing collateral, from press releases to blog posts, the chances of a website visitor overlooking them is high, because those calls to action don't stand out from the content clutter that surrounds them.
2. Useful
The following are examples of useful calls to action:
Watch Demo
Request a Quote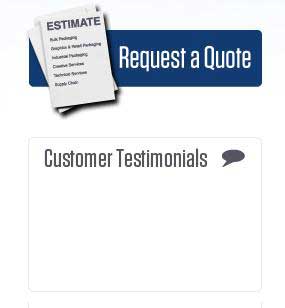 Download
Webinar Signup
Free Trial Signup
Such tabs and buttons offer visitors some value: additional information for parting with his contact details. Many of those calls to action also lead to long-term engagement with the visitor. They not only provide more info on the company's offerings but also lead visitors to make choices on how they'd like to take their interest in the company further.
Although a click on the Download or Webinar Sign-up tabs and buttons may mean the visitor is interested but still researching, a click on the Demo or Free Trial buttons clearly implies a lead is interested in checking out the company's product/solution. Those leads fall into the "qualified leads for Sales" category.
3. Engaging
Call to action tabs and buttons in this category are extremely efficient in engaging the visitor. They do not just transport visitors to another page with more information; they are assets that help a company assess the interests and intent of visitors.
The following are examples of calls to action that stimulate engagement:
Those that qualify leads with questions and provide options as answers
Buying guides, comparative guides, RFPs
Free e-books
Contests
ROI calculators
Lead baits, which allow you to input information about your website or product and provide you with audits/assessments/recommendations
Chat Now buttons
Those calls to action are significant to a company's lead-generation process because they are interactive and offer answers to queries visitors most likely have at that moment during their stay on the page.
Such calls to action also keep visitors on the site longer and provide insight into their needs or requirements via the options they choose on the site. The engagement is real and meaningful and hence gets a better response from visitors.
It takes little to convert a useful call to action tab into an engaging call to action tab. All you need is a bit of customization to clearly suggest what actions you want the visitor to take after clicking on the call to action button.
For example, clicking on a "Watch Demo" call to action could trigger multiple actions:
As in the conventional case, clicking this button could direct visitors to a pre-loaded or simulated demo video that explains the value proposition of the product.

Alternatively, the call to action could also lead visitors to a page offering an option for a live chat with a salesperson, who could organize that demo for you.

A third option could be to provide visitors a sandbox environment where they can experience how the product fares in a live environment. So, although the call to action is "Watch Demo," it could trigger multiple actions that enhance the user experience.
The Future of Calls to Action
Considering how quickly the call to action space is evolving and how strongly calls to action are being regarded as a lead-generation and lead-nurturing tool, here are four predictions on how calls to action will come of age and act more like call to engagement buttons.
1. Calls to engagement will be based on buying-cycle status
Today, calls to action are based mostly on what a company wishes to offer prospects and what it wishes them to see, read, etc. That will likely change in the future, and call to engagement widgets will come about that are more buyer-centric, based on where the engaged visitor is in the buying cycle. If the buyer is in the early-decision cycle, there will be more data sheets and whitepapers to download. If he is in the analysis/comparison phase, a widget could provide comparative charts, buying guides, RFPs, and so on. Those widgets could also be dynamic, having multiple states based on the buying-cycle position.
2. We'll have multiple calls to engagement on homepages, and different ones for every page
Today, many homepages have a couple of standard call to action buttons that are repeated in internal pages. That will change; there will be multiple call to engagement widgets on a website, and the type of widget on each page would depend on the content of the page. For example, product pages could have more datasheet/use-case scenarios and whitepaper downloads, whereas pricing pages could have "Request Quote" or "Discount/Offer" qualifiers.
3. Most conversations will occur via calls to engagement
With statistical analysis software (SAS) products beginning to take center stage, many transactions are moving online, as will interactions and conversations with prospects. In such a scenario, those interactions will happen via calls to engagement and could become more complex, with workflow and online chat included.
4. Call to engagement buttons will go beyond the web
Call to engagement initiators will extend beyond the Web to email signatures, business cards, online ads, and all other marketing collateral, old and new. That change is already present in designer/branded email signatures that are available on the market today. The trend will percolate down to other types of communication and media, too.
* * *
Today, buyers are more evolved and independent when acquiring information; they're looking for solutions and want to be educated, but not marketed to. They want to learn and make informed choices, but not be sold to.
Calls to engagement, with their distinct qualities of leading, involving, and engaging a prospect, have become automated tools that take on the role of an advisory to visitors, ensuring they see and hear what they want but also gather enough knowledge on a product or solution to make an informed choice.

Enter your email address to keep reading ...
---
You may like these other MarketingProfs articles related to Web Sites:
---