The work-life balance, much like the fabled city of El Dorado, is something that so many are in search of but very few find. A workplace study conducted by LinkedIn showed that 49% of workers say they are stressed in their jobs and the top contributing factor was a lack of work-life balance.
Clearly, something has to change.
Join us for this webinar with Carlos Hidalgo, author of The UnAmerican Dream, as he discusses how to bring the best of yourself to work and life. You'll learn:
How to structure your day to get more done—with better quality and in less time
How to begin to establish work-life boundaries
Tips you can implement immediately to get more from your personal and professional life
If you find that you are overworked, pressed for time, stressed because of work, and completely off-balance, then this is a webinar you won't want to miss!
THIS WEBINAR FEATURES: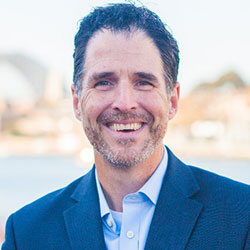 Carlos Hidalgo is a life design coach, marketing and sales consultant, author of The UnAmerican Dream, and a TEDx keynote speaker. He has held corporate roles, started entrepreneurial ventures, served in nonprofits, and sat on many corporate boards. Hidalgo and his wife host The Life Design Podcast.