Going Global on the Web: Avoid the Pitfalls and Seize the Opportunities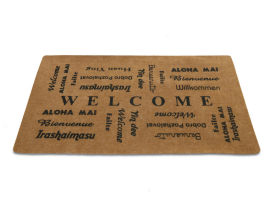 Presenter:

Huiping Iler

Broadcast:

Thu., Feb 28, 2008, 12pm ET (9am PT)

Length:

90 minutes

Rating:
For at least 70 percent of Internet users worldwide, English is not their first language. As American companies attempt to expand their global reach, their Web sites must appeal to overseas markets. The need for Web sites that are accurately translated into other languages is obvious. However, what is often overlooked is the need for anthropologists, sociologists and other behavioral professionals to vet a site before it goes public to avoid any analogies, idioms or culturally dependent references that might be missed by—or even offensive to—your site's visitors.
In this seminar, speaker Huiping Iler will talk about the various aspects of multicultural user experience on the Web that marketers shouldn't ignore.
Presenter
Huiping Iler is the president of wintranslation.com, a language service she started in June 1998 as a home-based, one-woman operation and built into a million dollar business. Her articles have appeared in Target Marketing, MarketingProfs, Multilingual Magazine and American Translators' Association's Chronicle.
She frequently speaks at international conferences on issues related to Web site localization, cross culture communication, and search engine marketing for multi-language and multi-country sites. She has spoken at the Search Engine Strategies conferences, Association of Language Companies' annual conference, Carleton University's Sprott School of Business and Online Revealed, a tourism industry e-marketing conference.
Her business profile has appeared in Canada's national radio CBC as well as daily and national newspapers such as the Ottawa Citizen, Business Edge and Windsor Star.
Iler holds a M.A. in Communication Studies from the University of Windsor, Canada and a B.A. in English Literature and Linguistics from Xiangtan University in China. She also has a certificate in international business from the Forum for International Trade. She is also a graduate of Gerry McGovern's Killer Web Content master classes and Search Engine Marketing Workshops advanced training program.

Who Should Attend?
If your company is thinking of stretching across borders, your Web content managers, online marketing managers, Web designers, and global marketing managers will gain a lot from this seminar.
What Will You Learn?
Why it is important to use your Web site to reach out to ethnic minorities and global consumers
How to avoid offending your international users by checking cultural appropriateness
How to develop a workflow with translators so your translated site is search engine optimized
Ways that poor form design for international visitors affects conversion
Top three mistakes by companies new to web site localization, and how to avoid them
Register Now!
You have two choices. You can pay as you go, buying single sessions that interest you. Or you can buy a PRO membership, and attend all our new PRO seminars and Take 10 webcasts over the next year, plus watch hundreds more from our library on-demand.
Questions?
Call our PRO Hotline: (866) 557-9625