Advanced Topics in Paid Search Marketing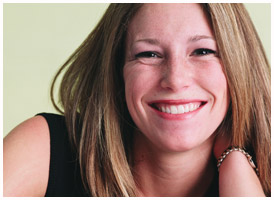 Presenters:

Larry Becker, George Michie

Moderator:

Roy Young

Broadcast:

Thu., Mar. 9, 2006, 12pm ET (9am PT)

Length:

90 minutes

Rating:
Paid search marketing is complex. Marketers pushing the boundaries of search marketing find each engine has its unique strengths, weaknesses and idiosyncrasies.

This is the second $99 seminar of a two-part series, and it covers advanced subjects in search marketing. In this fast-paced session, you will learn insights from a wide array of topics, mixing both theory and tactics, including:


Click significance – how much data do you need to bid?
Brand versus non-brand search terms in your keyword portfolio
Offline conversions: accounting for store and phone sales
Conversion delays and the click-to-order interval
Clickstream analysis: search sequences and phrase complexity
Effective practices for supervising in-house staff & monitoring outsourced agency relationships
The future of search
Presenters
Larry Becker joined the Rimm-Kaufman Group in 2005 as VP, Marketing and Business Development. At RKG, he leads the firm's website effectiveness work, helping retailers improve their online conversion. Prior to joining RKG, Larry served as VP, E-commerce at Crutchfield, with primary responsibility for the company's website and online marketing efforts. Larry speaks frequently at industry events and has written for Multi-Channel Merchant magazine and Direct. He guest lectures on website usability and online marketing at UVA's McIntire School of Commerce. Larry graduated with Distinction from the University of Virginia's Special Scholars program.

George Michie is the VP, Client Services, for RKG. He contributes extensively to RKG's strategy and technology platform and leads a skilled department of Account Managers. He speaks at industry conferences and guest lectures at the University of Virginia's McIntire School of Commerce. He's been profiled in Catalog Success magazine and contributed a case study for Jim Lenskold's book, Marketing ROI.

Prior to joining RKG, Michie worked as Manager of Marketing Systems at Crutchfield Corporation. He revamped Crutchfield's acquisition efforts by determining target costs based on lifetime value measures. He tackled the multi-channel allocation problem, determining appropriate credit allocation for untracked new customers coming in by web, call centers, mail, and stores. George holds an MA in political science from the University of Virginia.
Who Should Attend?
Online marketers seeking deeper knowledge of paid search theory and practice. This seminar assumes attendees already have familiarity with search marketing basics.
What Will You Learn?
Advanced testing tips
Exploiting your database and logs – secret killer queries
"Hot seasons" – managing the critical transition into and out of your peak selling season
Bid management and day-parting
Content search
Shopping comparison engines and feed-based marketing
Smart Google AdGrouping
Campaign planning and budgeting
Gaining efficiency through keyword match types
Register Now!
You have two choices. You can pay as you go, buying single sessions that interest you. Or you can buy a PRO membership, and attend all our new PRO seminars and Take 10 webcasts over the next year, plus watch hundreds more from our library on-demand.
Questions?
Call our PRO Hotline: (866) 557-9625