The 3 Big Secrets Behind Successful Marketing Dashboards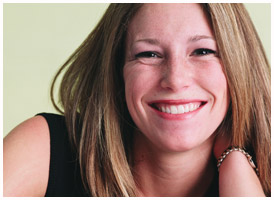 Presenter:

Pat LaPointe

Moderator:

Roy Young

Broadcast:

Thu., Sep. 7, 2006, 12pm ET (9am PT)

Length:

90 minutes

Rating:
A Marketing Dashboard can help you capture, shape and improve marketing ROI. A good Dashboard can align marketing to the companyís financial objectives diagnose problems, and predict opportunities. A bad one not only misleads, but discredits the whole organization.

So how do you know what to include on your Dashboard? How can you ensure it will be a catalyst for success and credibility? Pat LaPointe shares valuable information on this hot topic, culled from dozens of interviews with CMOs across industries, in both business-to-business and business-to-consumer marketing.
Presenter

Pat LaPointe is Managing Partner of MarketingNPV where he directs the development of client solutions for CMOs in the areas of skills, structure, processes, and tools to improve marketing measurement through greater alignment and accountability.

His book Marketing by the Dashboard Light: How to Get More Insight, Foresight, and Accountability from Your Marketing Investments
is a pioneering work on the topic of marketing dashboard development.
Prior to launching MarketingNPV in 2003, Pat was an equity partner and senior vice president at Frequency Marketing Inc., a consulting and software company known for design and operation of large-scale customer retention and loyalty programs. Pat also directed the operation of a marketing department at Bell Atlantic (now Verizon), creating and implementing customer acquisition and development programs for both B2B and consumer markets. He started his career in advertising in the Y&R network and at Ketchum, where he managed large client portfolios in all aspects of marketing strategy and communications.
Pat is an MBA graduate of Stern School at NYU and holds a B.Comm. from McGill University in Montreal.
Read some of the MarketingProfs articles by Pat:
The Most Effective Metrics for a Marketing Dashboard (in Some Not-so-Obvious Forms)*
The Metrics You're Most Likely to Overlook (but Shouldn't)*
Six Primary Obstacles to Marketing Measurement

*Premium content for paid subscribers only.
Who Should Attend?
Marketing professionals at all levels in all industries.

What Will You Learn?
Things you need to consider before creating a marketing dashboard.
How to determine what metrics should be included on your marketing dashboard.
How to ensure your marketing dashboard in aligned with company objectives.
How to get your dashboard started or retooled for greater impact.
Register Now!
You have two choices. You can pay as you go, buying single sessions that interest you. Or you can buy a PRO membership, and attend all our new PRO seminars and Take 10 webcasts over the next year, plus watch hundreds more from our library on-demand.
Questions?
Call our PRO Hotline: (866) 557-9625