Reaching Your Prospect's Inbox: Better Email Deliverability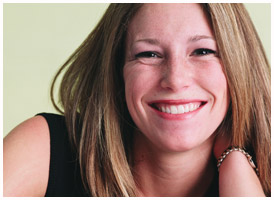 Presenter:

Craig Spiezle

Broadcast:

Thu., May 10, 2007, 12pm ET (9am PT)

Length:

90 minutes

Rating:
Okay, you read the CAN-SPAM Act of 2003. You may have implemented some form of authentication into your outgoing email practices. But how much do you really know about the rules of email deliverability?

Fact is, these rules have been steadily changing since CAN-SPAM. As threats to the inbox evolve and get smarter—think image-based spam, phishing, farming, etc.—the best practices of yesterday are not necessarily capable of fully dealing with the threats of today.

Marketers need to constantly adapt along with those changes to stand the best chance of getting to their customers' inboxes. The current trends in deliverability, reputation and spam show that they are not adapting as well as they should, and a little re-education and authentication update could make the world of difference to email success rates and customer satisfaction.

Attend this seminar and get a Microsoft insider's view on how you can improve your odds of getting your messages to the right destination. Please note: Many examples in this session describe security measures as they relate to Hotmail.com, but similar measures are being taken by most large corporations and email service providers. This content is relevant to anyone doing serious email marketing today.


Presenter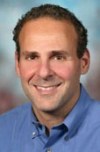 Craig Spiezle is the director of online safety strategies and technologies for Microsoft Corp. and is responsible for coordinating Internet safety efforts including anti-spam and anti-phishing technologies. In this role, Spiezle manages the company's involvement with industry working groups, industry partners and governmental agencies.
Craig is on the Board of MAAWG, Steering Committee of APWG and the founder and Executive Director of the Authentication and Online Trust Alliance.
Starting with Microsoft in 1992, Spiezle has held various managerial positions including international channel development, OEM licensing and product support, where he led product launches, business development and technology partnerships. During his tenure, Spiezle pioneered research into the convergence of technology and an aging society, authoring books and papers and presenting worldwide including to the United Nations, U.S. Senate and to other organizations demonstrating the benefits of computing and its impact to creativity, community and employability.
Craig Spiezle holds a BS in Photographic Sciences from Rochester Institute of Technology, and an MBA from Seattle University.

Who Should Attend?
Marketing professionals who rely on email in their communications arsenal.
What Will You Learn?
How to avoid the most common mistakes marketers (even the big brands!) are making in relation to authentication and reputation
How to engage in, monitor and manage an unsubscribe program
How to monitor complaints from your customers and the impact they have on your deliverability
How to optimize your email reputation
How to segment email and manage various IP addresses and SPF records
What the increased prevalence of spam/malicious content means to marketers
What to do if your email triggers an anti-spam/anti-phishing message to your customers
Register Now!
You have two choices. You can pay as you go, buying single sessions that interest you. Or you can buy a PRO membership, and attend all our new PRO seminars and Take 10 webcasts over the next year, plus watch hundreds more from our library on-demand.
Questions?
Call our PRO Hotline: (866) 557-9625