Delivering Presentations That Make the Sale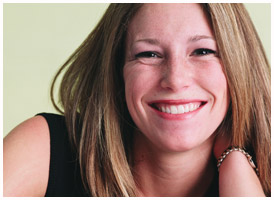 Presenter:

Jeff Krawitz

Broadcast:

Thu., May 03, 2007, 12pm ET (9am PT)

Length:

90 minutes

Rating:
Quick: When you hear the word "presentation," what comes to mind?

If you are the presenter, it's probably fear moving toward dread. If you are going to be in the audience ... it is often the same. Few things are more painful than sitting through a poorly conceived and delivered presentation.

This virtual seminar will show you how to convert your current content-rich presentations into events that get people to do something about what you just said. The secret is less in the delivery than it is in how you create your material. Knowing how to prepare is critical.

When was the last time you had "enough time" for your marketing or sales presentation? It seems like no matter how much time the customer gives us, it's just never quite enough. Are you aware that the last things you say in your presentation are what the audience remembers most (which is the opposite of written communications)? If you are rushing to wrap up, then the lasting impression you give is one of being rushed and focused more on the clock than the customer. In today's competitive environment, that is simply not acceptable.

Your results from attending How to Deliver Persuasive Presentations? Less time in preparation, greater clarity of purpose, a strict focus on achieving desired actions and a substantially improved chance of achieving those actions.


Presenter

Jeff Krawitz combines academic theory with practical applications to construct unique and workable solutions to marketing/sales problems. During his 24 years in the high-tech electronics industry, Jeff learned how to get people to listen and actually do something about what they heard. This is the practical side of Jeff's material and approach. Since 1996, Jeff has taught courses in Sales, Sales Management, and various aspects of Marketing at the university level – developing the more theoretical side of his material – as well as consulted with companies focusing on marketing/sales effectiveness.
Currently, Jeff is a Principal at Customer Manufacturing Group, a marketing/sales consultancy based in California. Also, he regularly teaches in the Graduate School of Business at Columbia University as well as NYU's Stern School of Business, both in New York City.

Who Should Attend?
You, if you are in marketing and present to:
Your management (budgets, proposals, etc.)
Your salespeople (product launches, training, etc.)
Customers, clients or channel partners
Or if you are in sales and present to:
Customers or clients
Sales management (forecasts, plans, etc.)
Channel partners (training, motivation, positioning, etc.)
Marketing
The size of your company or organization does not matter. We all have to influence and persuade others to win in our marketplace.
What Will You Learn?
The steps to develop an action-focused presentation
How to get critical audience members to want to take action
Proven techniques for winning and holding audience attention
How to complete your presentations in less time than you have allotted (ever been upset when a presentation ended early?)
Register Now!
You have two choices. You can pay as you go, buying single sessions that interest you. Or you can buy a PRO membership, and attend all our new PRO seminars and Take 10 webcasts over the next year, plus watch hundreds more from our library on-demand.
Questions?
Call our PRO Hotline: (866) 557-9625