Strategy First on Facebook: Opportunities of a Ready-Made Marketing Platform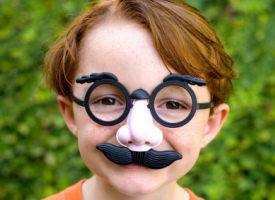 Presenter:

Jeremiah Owyang

Broadcast:

Thu., Jan 10, 2008, 12pm ET (9am PT)

Length:

90 minutes

Rating:
Facebook—a social network with amazing growth—is all the rage according to media and early adopter marketers. While there are many opportunities with this ready-made marketing platform, as well as challenges, marketers first need a strategy before engaging.
In this 90-minute online seminar, find out from a Forrester Analyst and Facebook expert what the demographics, Technographics and audience is like within this social network. Discover the different ways to approach Facebook from marketing, to advertising, to intelligence, to widgets. Become aware of the several risks that need to be mitigated for privacy and analytics, and learn where others have gone wrong.
Lastly, you'll walk away with a strategy. Using Forrester's "POST methodology" you'll have a clear plan aligned with your marketing objectives to enter Facebook as a successful strategy.
Presenter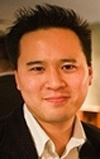 Jeremiah Owyang is a Senior Analyst at Forrester Research focused on social computing, and has been frequently quoted in the press regarding Facebook. In addition to analyzing the platform, he's a practitioner and manages a successful community within Facebook with over 4,000 members.
Check out an earlier seminar that Jeremiah presented for MarketingProfs, What Marketers Need to Know About Podcasting and Streaming Media.

Who Should Attend?
This session is best suited for Brand Marketers, Interactive Marketers, Social Media Marketers, or anyone trying to reach customers and prospects within existing social networks.
What Will You Learn?
In this interactive online seminar you'll walk away with:
Clear insight into the demographics and potential growth of Facebook
Knowledge of the many opportunities—including best practices
Advice on how to mitigate the risks
Most important, a clear strategy and plan you can take to practice, regardless of your budget.
Register Now!
You have two choices. You can pay as you go, buying single sessions that interest you. Or you can buy a PRO membership, and attend all our new PRO seminars and Take 10 webcasts over the next year, plus watch hundreds more from our library on-demand.
Questions?
Call our PRO Hotline: (866) 557-9625