Extreme PowerPoint Makeover: Transform Your Data-Driven Presentation Beyond Bullet Points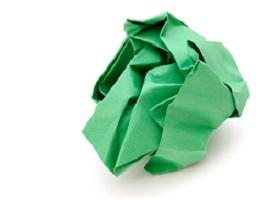 Presenter:

Cliff Atkinson

Broadcast:

Thu., Apr. 9, 2009, 12pm ET (9am PT)

Length:

90 minutes

Rating:
So you've drunk the Kool-Aid and you subscribe to the idea that your presentations need to "tell a story" and "be more visual." But how exactly do move beyond bullet points when your marketing content is dense and data-driven? How do you translate dry and sometimes dull information into something that's compelling to your audience?
Surprisingly, you won't find the solution in inspirational books, pretty pictures, or fancy tools. When you get back to the basics and focus on the structure of the information you present, you'll find a new way to lay the groundwork for a clean and clear storyboard that will deliver the story and visuals you want.
Presenter

Cliff Atkinson is an acclaimed writer, popular keynote speaker, and an independent consultant to leading attorneys and Fortune 500 companies. He designed the presentations that helped persuade a jury to award a $253 million verdict to the plaintiff in the nation's first Vioxx trial in 2005, which Fortune magazine called "frighteningly powerful."
Cliff's bestselling book Beyond Bullet Points (Microsoft Press, 2007) was named a Best Book of 2007 by the editors of Amazon.com, and it expands on a communications approach he has taught at many of the country's top law firms, government agencies, business schools and corporations, including Sony, Toyota, Nestlé, Nokia, Nationwide, Deloitte, Amgen, Bristol-Myers Squibb, Intel, Microsoft and the United Nations International Criminal Tribunal.

Who Should Attend?
Anybody who creates presentations to inform, persuade and take action. This is not for someone looking to learn how to use PowerPoint or for ways to make bullet points look more appealing. If you're looking for a new way to look at your current presentation and to take them from good to great, this online seminar is for you.
What Will You Learn?
You will learn practical steps that will help you to:
Find the fundamental structures beneath good data-driven presentations
Distill complex information to its essence
Align your presentation with your meeting goals
Choose a unifying metaphor for the presentation
Illustrate your points with clean and simple graphics
Deliver your information in more engaging ways
Register Now!
You have two choices. You can pay as you go, buying single sessions that interest you. Or you can buy a PRO membership, and attend all our new PRO seminars and Take 10 webcasts over the next year, plus watch hundreds more from our library on-demand.
Questions?
Call our PRO Hotline: (866) 557-9625