Customer Experience Intensive: What CEM Means for Your Brand and Your Marketing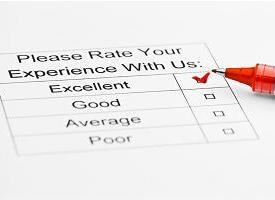 Presenter:

Leigh Duncan-Durst

Broadcast:

Thu., Apr. 30, 2009, 12pm ET (9am PT)

Length:

90 minutes

Rating:
85% of Corporate Executives say customer experience is the next competitive battleground, but what does this really mean? Inside and outside of your organization, you may have been exposed to a myriad of "customer-centric" terms and buzzwords including: "CEM," "CX," "CXM," "User Experience," "Experiential Marketing" and "Customer Centricity." Many are used interchangeably, and many times inaccurately! Moving past the buzz words and hype, do you know what it all means?
In a day where only 11% of companies obtain an "excellent" rating for customer experience, it's important to understand how the customer experience impacts your brand, your organization, your job and your future.
Join this online seminar to learn the answers to these and many other questions:
What is Customer Experience Management (CEM)?
How does CEM differ from CRM, UX and Experiential Marketing?
Does the brand define the experience – or is it the other way around?
What key trends and data support the move to customer-centric operating models?
How are organizations shifting to better respond to customer needs?
Who should "own" customer experience management within the organization?
What role should marketers play in defining customer experience?
This seminar will shatter common myths related to CEM and provide practical and tactical counsel to support senior and mid-level executives in driving collaboration and better experiences within their organizations.
Presenter

Leigh Duncan-Durst is a 20-year veteran in Customer Experience, Digital Media, CRM and Operations. She is the founder of Live Path, an independent consultancy, and an active industry writer, speaker and teacher. She is a senior contributing editor for Marketing Profs, has authored a myriad of articles appearing in national/international media and industry press and is the recipient of numerous achievement awards, including Compaq's 2003 Cutting Edge Award, the Bristol-Myers Squibb Presidents Award and a BearingPoint Beacon Award.
Leigh began her formal career by co-founding the Interactive Services Division at 1-800-FLOWERS in 1993. She then moved on to manage ground-breaking eCommerce operations for American Express and continued her pioneering efforts establishing several successful start-ups, including eShare Technologies and Crosswalk.com. Later in her career, Leigh served as an account, engagement and strategic lead for Bearing Point, where she established ground-breaking portals and integrated marketing infrastructures for a number of Fortune 100, high tech, startup, non-profit and government clients. Leigh was also an instrumental solutions lead for the firm's Content Management, Usability, Portal, Customer Relationship Management (CRM) and Marketing Resource Management (MRM) solutions.
Leigh's deep experience across a broad array of mid-to-large sized companies in the high tech, CPG, healthcare, manufacturing, retail, non-profit and public sectors have provided her with a wealth of experience and insight. Her client list includes companies such as Time Warner/AOL, Johnson & Johnson, Bristol-Myers Squibb, Right Now Technologies and the IEEE.

Who Should Attend?
C-level executives interested in gaining a pragmatic look at CEM
VP and Director level executives in Marketing, Customer Service, Product Development, Channel Management, New Media and Operations
Marketing Managers involved in the creation of cross-channel, integrated campaigns
What Will You Learn?
The scope and nature of CEM
How the drive to "customer centricity" is forcing significant organizational and operational shifts
The "experience fundamentals" that lay the groundwork for experience success
Key skills and tactics that will help drive better experience planning within your organization
Practical and tactical methods for increasing customer focus and better experience planning within your sphere of influence
You will leave this seminar with a new understanding of what customer-centricity entails, how you can influence change, how to speak to leadership and help rally the organization for success.
Register Now!
You have two choices. You can pay as you go, buying single sessions that interest you. Or you can buy a PRO membership, and attend all our new PRO seminars and Take 10 webcasts over the next year, plus watch hundreds more from our library on-demand.
Questions?
Call our PRO Hotline: (866) 557-9625