Cracking the Code: Web Analytics for Paid Search Advertising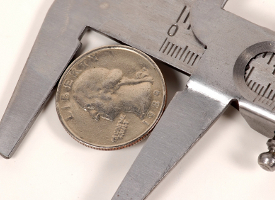 Presenter:

Avinash Kaushik

Broadcast:

Thu., Jun. 25, 2009, 12pm ET (9am PT)

Length:

90 minutes

Rating:
Raise your hand if you don't do Search Engine Marketing. What, no hands raised? Not surprising, is it?
Search Engine Marketing is a key part of any marketer's acquisition strategy, and it has only become more important over the last few years. It is also unique because it tends to be one of the most data rich environment for a marketer. Math. Algorithms. Relevancy. All kinds of sweetness.
Yet very often our Paid Search programs are measured based on easily available, but primitive, metrics such as click through rate (CTR) or cost per click (CPC) etc.
The goal of this session is to highlight practical new ways of thinking about Paid Search holistically. We'll identify valuable metrics you can use, understand how to seize new ways of monetizing how people use search, and finally look outside your own company for opportunities.
Presenter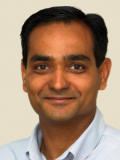 Avinash Kaushik is the author of the best selling book Web Analytics: An Hour A Day. He is also the Analytics Evangelist for Google and the co-founder of Market Motive Inc.
As a thought leader Avinash puts a common sense framework around the often frenetic world of web research and analytics, and combines that with this philosophy that investing in talented Analysts is the key to long term success. He is also a staunch advocate of listening to the consumer, and is committed to helping organizations unlock the value of web data.
Avinash works with some of the largest companies in the world to help them evolve their online marketing and analytics strategies to become data driven and customer centric organizations. He recently received the 2009 Statistical Advocate of the Year award from the American Statistical Association.
He is also a frequent speaker at industry conferences in the US and Europe, such as Ad-Tech, Monaco Media Forum, iCitizen, and SES, as well as at major Universities, such as Stanford, University of Virginia and University of Utah.
You'll find Avinash's web analytics blog, Occam's Razor at http://www.kaushik.net/avinash

Who Should Attend?
Anyone responsible for customer acquisition. You could be responsible for Search Marketing or Affiliate or Email or Display. Senior managers responsible for Web businesses, Web marketing and sales professionals will find the session to be highly informative (and likely life changing!).
The session does not require any advanced knowledge of the intricacies of Paid Search. However, you might want to brush up on the subject by replaying our recent seminar, It's All About the Click: Fundamentals of Paid Search Marketing.
What Will You Learn?
The five-step framework for thinking about Search Engine Marketing holistically.
How to start fast and fix things in the first 24 hours.
Why end-to-end measurement of outcomes is the only way to be great.
Surely you have heard of The Long Tail? Learn how it applies to Search and why it can change your life.
How testing can help you improve ROI without spending a dime more on Paid Search.
Can your competitors or macro trends on the web help you identify ways in which you can optimize your search campaigns? Yes. You'll learn how to find geographies to focus on, identify brand impact or fast rising trends.
Register Now!
You have two choices. You can pay as you go, buying single sessions that interest you. Or you can buy a PRO membership, and attend all our new PRO seminars and Take 10 webcasts over the next year, plus watch hundreds more from our library on-demand.
Questions?
Call our PRO Hotline: (866) 557-9625