Go Beyond Google: How to Gather Free B2B Competitive Intelligence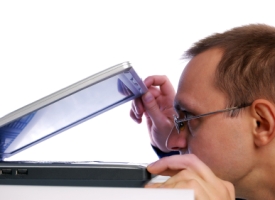 Presenter:

Sean Campbell

Broadcast:

Thu., Feb. 4, 2010, 12pm ET (9am PT)

Length:

90 minutes

Rating:
Knowing a competitor's strategies, in advance, can be the difference between success and failure, and yet most business owners, marketers, and sales teams are stretched too thin just "doing their job" to spend much time really analyzing the competition.

In this presentation Cascade Insights, a competitive intelligence firm, will walk you through more than 20 free web-based tools, that anyone can use, to quickly get information on your competitors that you won't find through straightforward Google searches.
Presenter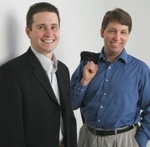 Sean Campbell and Scott Swigart have decades of experience in the development of hardware and software technologies. They began their careers writing code, then progressed to delivering training and authoring books and articles on best practices in the technology industry.

Today they use their hands-on knowledge of technical details and their rich understanding of the tech field, from hardware to software, to deliver deep-dive competitive intelligence and qualitative market research for their clients.

They advise software leaders in the Fortune 500, as well as start-up or niche players.

Who Should Attend?
Product Marketers who would benefit from knowing more about their competitors strategic and tactical moves, and who don't want to spend a lot of money to find out.
What Will You Learn?
How to determine if the competition has been hiring your people
How to automatically monitor a competitor's site for changes, and spot new products, customer wins, etc.
Monitoring techniques that let you view all news related to the competitor
How to get information about a private company's revenue, profitability, and employee count
About tools that let you see if their job postings are exposing their future moves
About tools that show how their messaging, positioning, and products have changed over time
How to get a sense for the morale and culture at a competitor
How to see slide presentations on their products and positioning
Register Now!
You have two choices. You can pay as you go, buying single sessions that interest you. Or you can buy a PRO membership, and attend all our new PRO seminars and Take 10 webcasts over the next year, plus watch hundreds more from our library on-demand.
Questions?
Call our PRO Hotline: (866) 557-9625