Corporateblahbidiblah Detox: Grow Your Business by Communicating in Human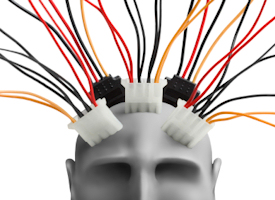 Presenter:

Harry Gottlieb

Broadcast:

Thu., Apr. 1, 2010, 12pm ET (9am PT)

Length:

90 minutes

Rating:
Some marketers (we're not saying you) but SOME marketers are so caught up juggling their meta tags, optimizing for mobile, pixel tracking and staring at analytics numbers that they forget that they're talking to human beings.
You know what else they forget? They forget that every single time a customer deals with their brand, product or company it's a marketing experience. Maybe a good one, maybe a crappy one. But, for sure, you're either pulling them in or pushing them away with every interaction.
Oh, you'd like to pull them in, you say? Well then, you shouldn't miss this seminar.
You will learn the mystical secrets of marketing to actual human beings; how to make every interaction with your prospects, customers, and website visitors more human, which magically drives sales and builds loyalty.
We ask seminar participants to please check their industry jargon and legal review teams at the door.
Presenter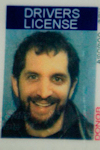 Harry Gottlieb is the creator of the video game YOU DON'T KNOW JACK, which won over 50 awards, sold over $100 million at retail and spawned an embarrassing and short-lived prime-time game show on ABC, which Harry doesn't like to talk about. He was also the director of the first interactive version of WHO WANTS TO A BE A MILLIONAIRE, which sold 1.5 million copies in 3 months.
Harry is the founder and CEO of The Jellyvision Lab, the interactive agency out of Chicago that pioneered Interactive Conversation, a particularly potent form of mass communication. If you're not already familiar with Conversation: it allows a company to truly converse with millions of customers simultaneously, one-on-one. Harry has spent his career learning how to engage audiences, even on the most mundane subjects, by modeling great advisors (that is, real human beings): from physicians, to insurance brokers to salespeople.

Who Should Attend?
Folks who communicate with customers—through marketing, sales and customer service (which is sales and marketing by another name). The presentation is equally applicable for B2B and B2C (and B2BorNot2B).
What Will You Learn?
You'll learn a fundamental way of thinking that should affect the way you approach all your communications going forward. More specifically:
Ask WWHD, or "What Would a Human Do?" at the various points of the sales cycle, from consideration to post-purchase.
How to communicate in an engaging and meaningful (read: human) way over the phone, by email, on your website, through videos, in brochures, etc.
How not to be boring and still be on brand. Seriously. You don't need to be boring!
Inexpensive ways to immediately start communicating with customers more effectively…
…and also ways to wow customers if you've got some budget.
How acting more human can transform your customers' experiences to generate demand, drive revenue and create evangelists.
The Do's and Don'ts of creating a more interactive experience.
Register Now!
You have two choices. You can pay as you go, buying single sessions that interest you. Or you can buy a PRO membership, and attend all our new PRO seminars and Take 10 webcasts over the next year, plus watch hundreds more from our library on-demand.
Questions?
Call our PRO Hotline: (866) 557-9625