Conducting Online Research the Right Way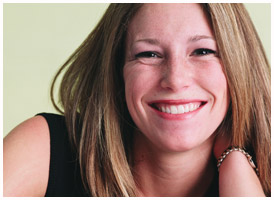 Presenter:

Carey Azzara

Moderator:

Roy Young

Broadcast:

Thu., Jun. 1, 2006, 12pm ET (9am PT)

Length:

90 minutes

Rating:
Online research is a fast and economical way to learn about your customers and prospects. If you are like most marketers, you are now using web-based surveys to get answers to pressing questions. But are you getting information you can trust and act on? Are you aware of the potential pitfalls of doing your research online? And do you know what makes your online research reliable or invalid?

This seminar will discuss the best practices for conducting online research. You will discover what must be considered when building a research sample, crafting a questionnaire, and fielding the study. Perhaps most importantly, the seminar will guide you through the considerations for deciding when you should and when you should not conduct your research online.

Online research is a powerful tool and when well executed can bring clarity to numerous business problems. However, data collection methods need to be aligned to research objectives; no one data collection method is the best approach for all research designs.

This seminar will focus primarily on best practices for conducting online market research with comparisons to the use of telephone interviewing.
Presenter

Carey Azzara is Research Director and Chief Operating Officer of Management Insight, a full-service market research consulting firm. He is responsible for the research operations and production, including the analytical team, and field managers.

Carey has over 20 years of expertise in statistical significance testing, multivariate analyses, and power calculations to determine sample size requirements, and data collections methods that maximize response rates.

Prior to joining Management Insight, Carey founded and managed The AlignIT Group, where he developed new research offerings and worked with several organizations to provide products and services aimed at making the IT purchase process more effective for both buyers and suppliers.

Previously, he was Chief Research Officer for Hurwitz Group he ran the research and consulting group recognized for its ability to help clients achieve success by identifying and articulating the business value of technology. Carey led the firm's development of worldwide custom and syndicated primary research products - quantitative and qualitative.

Prior to his work with the Hurwitz Group, Carey was a Director of Research at IDC responsible for all Corporate Computing Vertical Views worldwide demand-side research, global vertical market research programs, and was the founder of the Technology Integration Panel Study, a worldwide tracker with quarterly data collection in 14 countries and eight languages.

He is a recipient of the coveted James Peacock Memorial Award for Professional Excellence in Market Research.

Carey has a Master's degree from Fairleigh Dickinson University in Applied Social Psychology and completed doctoral training in Survey Research and Statistics from Boston College.

Who Should Attend?
Anyone who has conducted online attitude research in the past or is considering an online survey in the future.

What Will You Learn?
Why online market research has become popular, but is often poorly understood
Thinking through the research design to align study objectives with a specific data collection method
Which research objectives are best tackled with an online approach
What telephone interviews allow the researcher to do that an online approach cannot
What you should do to ensure you get a representative sample of respondents and how to improve the chances the people who respond are the people you want
How to manage toward creating results from online research that are valid and reliable – some Do's and Don'ts of instrument design
Determining how many respondents are needed – Power stats and sample size
Using random samples versus samples of convenience
Taking account of direct and indirect costs: Why you shouldn't be swayed toward conducting online research based on direct costs alone
Where to get help to conduct your online market research study
Register Now!
You have two choices. You can pay as you go, buying single sessions that interest you. Or you can buy a PRO membership, and attend all our new PRO seminars and Take 10 webcasts over the next year, plus watch hundreds more from our library on-demand.
Questions?
Call our PRO Hotline: (866) 557-9625