Hitchhiker's Guide to the Metaverse: Second Life for Marketers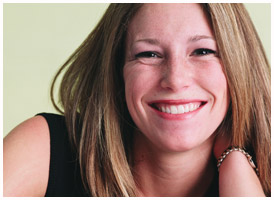 Presenter:

Greg Verdino

Moderator:

Ann Handley

Broadcast:

Thu., Jan. 11, 2007, 12pm ET (9am PT)

Length:

90 minutes

Rating:
Second Life. You've read about it in BusinessWeek, The New York Times and The Wall Street Journal, but you're still not sure you understand it. You've seen that leading companies ranging from Starwood, Dell and Pontiac to American Apparel, Adidas and Reuters have set up shops inside this burgeoning virtual world, and you wonder if your company is missing out on an important new trend. You've heard about the vibrant real-money economy, and want to know whether there is untapped revenue potential for your company.

Sure, Second Life is hot but what are the real opportunities for brand marketers, and how can you get your head around what those opportunities might be? In fact, now that the buzz is beginning to subside, should you even care about this anymore?

The answer is yes, but probably not for the reasons you think ...

In this seminar, you will embark on a "Marketer's Tour" of Second Life. Emerging media evangelist Greg Verdino, with help from long-time Second Lifer Tikaro Oxenberger (real-life Digitas technologist John Young), will take you inside the metaverse for a first-hand look at how people spend their time and how marketers are integrating their brands into the experience. You will discover what the rise of Second Life -- indeed, the trend toward 3D virtual worlds in general -- means to you as both a marketer and a consumer. And you will learn what your company should think about before making a move into virtual world marketing.

Please note: When we tested the Second Life tour in our virtual meeting room, we found that the streaming video of the 3D world cannot render in real-time. Your view of Greg Verdino's traveling avatar will be look kind of like a snapshot that refreshes about every five seconds during that portion of the seminar. In other words, you'll see what's going on, but it won't be animated as it would if you were running Second Life on your own desktop.
Presenter

Greg Verdino As Vice President/Director of Emerging Channels at DIGITAS LLC, Greg Verdino provides clients with thought leadership on engaging consumers and creating brand experiences through emerging platforms such as digital video, mobile, social media and gaming.
Prior to joining Digitas, Greg served as SVP/Sales & Marketing for ROO, a leading Internet TV service, where he oversaw strategic alliances, business development, advertising sales and marketing strategy. Greg has worked in emerging media and new technologies since 1998 when, as Vice President/General Manager of Arbitron NewMedia, he produced a number of groundbreaking studies in consumer online media usage behavior and the impacts on convergence on traditional media channels. Greg has also held strategic marketing and sales positions in the streaming media divisions of Akamai Technologies, Loudeye and Globix Corporation.
He began his career as an advertising executive with Wunderman, Blau Marketing Technologies, Saatchi & Saatchi and Geer DuBois Advertising. He is a recognized expert on emerging media channels, Web 2.0 and convergence who has appeared on CNBC and Fox News Channel, as well as in Advertising Age, Adweek, Business Week, Forbes, USA Today and the New York Times. Greg has also spoken at numerous industry events including Digital Hollywood Media Summit, IAB Leadership Forum: Broadband & Beyond and OMMA Hollywood, as well as many others. He has written for iMedia Connection, is an OMMA Magazine columnist, and blogs about new media and marketing at gregverdino.typepad.com.

Who Should Attend?
Marketing professionals who need to keep abreast of technology trends and the consumers who follow them.
What Will You Learn?
What does the typical Second Lifer look like?
What activities and destinations are most popular inside Second Life?
Exactly what some of America's leading brands are doing in Second Life today
The numbers behind the numbers (what BusinessWeek isn't telling you)
The risks you need to consider before making a move
The keys to a successful big company presence in Second Life
What the future holds for marketers in Second Life
Some of the other virtual worlds that marketers should be thinking about and why
Register Now!
You have two choices. You can pay as you go, buying single sessions that interest you. Or you can buy a PRO membership, and attend all our new PRO seminars and Take 10 webcasts over the next year, plus watch hundreds more from our library on-demand.
Questions?
Call our PRO Hotline: (866) 557-9625