WHAT WORKS SERIES: QuickBooks Makes Blogs Part of the Marketing Mix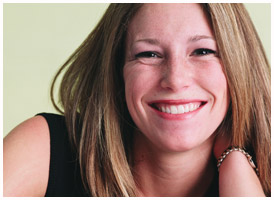 Presenters:

Paul Rosenfeld, Anil Dash, DL Byron

Moderator:

Roy Young

Broadcast:

Thu., Jan. 26, 2006, 12pm ET (9am PT)

Length:

90 minutes

Rating:
This seminar looks beyond the hype to talk about how marketers can take advantage of blogs to develop a direct dialogue with their customers to build brand awareness, increase customer retention and improve the bottom line. Learn from a successful corporate marketer, vendor and blog consultant on the power of blogs and how to get started in your own organization.


Presenters

Paul Rosenfeld is the General Manager for QuickBooks Online Edition. Paul has also worked for American Express Small Business, a lending internet start-up for small businesses, and has spent the last four years at Intuit.






Anil Dash is Vice President, Professional Network for Six Apart, Ltd. Dash is a recognized expert on the weblog medium and on the blogging industry, having appeared on television, radio and print in addition to having founded one of the earliest and most popular weblogs on the Internet. In addition, Dash has given presentations around the world speaking about the future of the weblog medium, the relationship between blogs and journalism, and business blogging.


DL Byron is the Principal of Textura Design, Inc. He first stole Zeldman's code in 1997, then lived dotcoms, dotcom crashes, Clip-n-Seal, and now he is evangelizing Standards-based design, speaking at conferences, and the author of Publish & Prosper: Blogging Business, a Peachpit Press book. With more than twelve years of experience, he is an expert blogger, web designer and developer. An entrepreneur and an inventor, he also consults with clients, co-founded the Blog Business Summit, and publishes a network of successful blogs, including one of the first business blogs.

Who Should Attend?
Corporate and marketing communications professionals.
What Will You Learn?
Why blogging is an important addition to the marketing mix.
How to analyze what type of blog to implement in your company – customer service, product launch
How to track what customers are saying about you
How to efficiently implement and leverage blogs both internally and externally
RSS, XML, Podcasting, trackbacks, spam, comments – what does it all mean?
Register Now!
You have two choices. You can pay as you go, buying single sessions that interest you. Or you can buy a PRO membership, and attend all our new PRO seminars and Take 10 webcasts over the next year, plus watch hundreds more from our library on-demand.
Questions?
Call our PRO Hotline: (866) 557-9625