SmartTools: Blog Marketing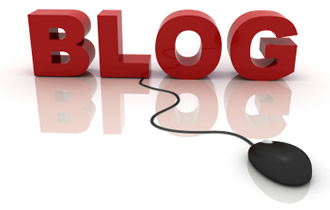 It seems that everyone is using a blog as part of their customer outreach and engagement efforts. Trouble is, creating a blog that meets your needs and also interests your audience is trickier than it seems. Whether you're building a blog program from scratch or rehabbing an existing one, SmartTools: Blog Marketing provides the blueprint to get you an effective blog, fast.
SmartTools: Blog Marketing will help ensure that your blog attracts new business; captures the attention and imagination of current clients; and serves as a dynamic, active hub for exchanging information between you, your customers, your peers, and your suppliers—all while communicating your company's value proposition.
INCLUDES 8 TOOLS
From conception through execution, SmartTools: Blog Marketing provides the concrete guidance you need to build the blog you want. In a sequence of clearly-defined, actionable steps this interactive resource will help you ...
Devise objectives for your blog that are scalable and match your business needs.
Profile your target audience and determine what type of blog will draw them in.
Set a budget that pairs investment to positive, financial benefits.
Present a business case for blogging that is compelling to internal management.
Define your "blog culture" and manage who speaks and comments.
Find skilled bloggers in your firm or outside industry experts to "guest blog" for win-win partnerships.
Build awareness of your blog as well as establish your authority and thought-leadership.
Track metrics that measure your ROI and define your success (initially and as you hone your blog).
HOW IT WORKS
Our SmartTools product line is an interactive, online service. Rather than offering you an old-school Adobe PDF report, we created a Web platform where you can enter information, save it, and return later to keep working in another session. In fact, you can even create multiple versions of each project. This could be handy, for example, if you'd like to produce unique marketing plans for a few different products.

Our SmartTools Web service allows you to jump around within your project, to print the whole thing (or just the sections you're interested in) and to download supporting templates (Microsoft Excel spreadsheets, Microsoft PowerPoint slide decks or Microsoft Word documents, depending on which SmartTools application you're using).

It's MarketingProfs' version of cloud-based computing. The smarter, faster, easier way to get the job done. Our product development team is eager to hear what you think. Try it today!
QUESTIONS?