SmartTools: Email List Manager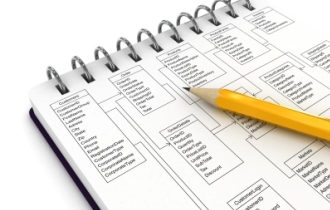 Email marketing: it's the most powerful tool in your communications and customer-conversion toolbox. And although creative and engaging emails may be important once a recipient opens your message, your email program's key asset is your subscriber list. If you don't have a framework to collect, manage, and support new opt-ins, you're only halfway there.

But creating an email list management plan doesn't have to be difficult. That's why we created MarketingProfs SmartTools: Email List Manager. We've pulled together the critical steps for building, optimizing, and governing your email list to so that it meets industry best practices and your own business objectives. Plan, save, and print in a snap.
INCLUDES 8 TOOLS
Through eight simple-to-follow, well-defined steps, SmartTools: Email List Manager will help you create and manage your opt-in list—whether you're starting from scratch or simply improving your existing email marketing program. With this online service you'll ...
Establish permission standards by identifying desired data you'd like to gather for your database and by selecting appropriate opt-in protocols.
Identify your email program's value for targeted potential contacts and articulate the key benefits of opting in to your list.
Centralize preferences by creating an opt-in management center for list members that provides and records member data and permission details.
Define your resources, determine your technology and staff needs, and allocate assets for storing, accessing, and managing your list.
Map a plan for growing list opt-ins, including the degree of permission for each, and your quantity and quality goals by source.
Validate opt-in addresses, beginning with selecting the data-verification processes for deliverable, accurate email addresses.
Create rules for list usage, frequency of contact, and delivery; plus, plan a process for handling bounces.
Develop a plan for list maintenance and governance, including a regular data-hygiene schedule for your list.
HOW IT WORKS
MarketingProfs' SmartTools provide an interactive, online service that brings together all the steps you need to plan, implement, and measure some of today's most popular marketing programs. It's much more than a static Adobe PDF or printable set of instructions. We've created a Web platform that walks you through the process: You enter your program information, save it, and return later to keep working. Then, print your planning masterpiece (or just the sections you're interested in) and—depending on which SmartTools application you're using—download the supporting Microsoft Excel spreadsheet, Microsoft PowerPoint slide deck, or Microsoft Word document templates.

Not a linear thinker? Or waiting for decisions to complete an earlier step but don't want to wait to tackle another? With SmartTools you can jump between your project's planning phases with ease, save your work before moving on, and come back to complete it later. And if you need to create distinct plans for a few different projects, we've got you covered: Simply start and save as many new tools as you need to cover them all.

Think of SmartTools as MarketingProfs' version of cloud-based computing. It's the smarter, faster, easier way to get the job done. And, it's free for PRO members. Try it today!
QUESTIONS?