Today's customers face a multitude of options for how they can interact with brands. And, more often than not, they rely on information sources other than traditional advertising—specifically, social networks.
For marketers, adapting to a customer-centric model means understanding information consumption patterns across those networks and creating a truly interactive experience that encompasses the components of the total digital messaging ecosphere: social, mobile, email, SEO, PPC, offline, point of sale, and other forms of measurable input and conversion.
In a recent IBM benchmark study, we took a closer look at how consumers interact with brands through the email, mobile, and social channels.
Here's what we found.
Mobile Is Growing
Based on our data, 20% of customers access email on a mobile device, and mobile growth month-over-month in the last five months has steadily increased. Another recent study, conducted by Baby Center, has put smartphone penetration as high as 59% among mothers.
All of this research suggests that the mobile Web is becoming a major consideration and channel for every marketer. That means knowing how consumers interact with your brand and what devices they use to browse your website; it also means knowing the demographic makeup of your consumers.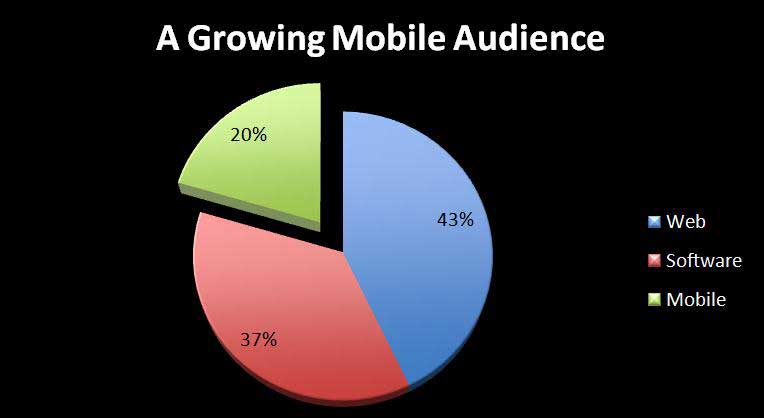 The Intersection of Mobile and Email Deliverability
A huge opportunity lies ahead for marketers who take the time to examine the relationship between mobile usage and email-deliverability patterns. By viewing deliverability through a lens such as mobile, marketers can narrow down ideal target dates for launching campaigns to ensure high mobile email engagement and high deliverability.
We compared delivery data by day with mobile usage over the span of three months and found that Sunday had the highest consistent mobile usage. Our findings also show strong mobile engagement starting at 3:00 AM and steeply increasing and peaking at 8:00 AM now that the mobile phone has become a permanent fixture of many bedrooms.
Finally, there seems to be prime opportunity between 11:00 AM and 5:00 PM, when the overall volume of email campaigns declines while mobile usage remains relatively high from the 8:00 AM peak. Deliverability is also very high, so marketers looking for new opportunities and new ways of communicating with customers should consider this time for experimentation, along with Sundays.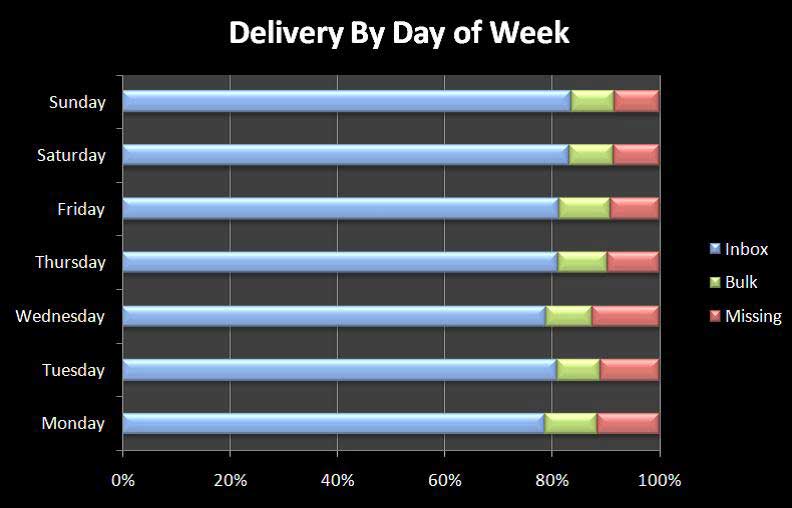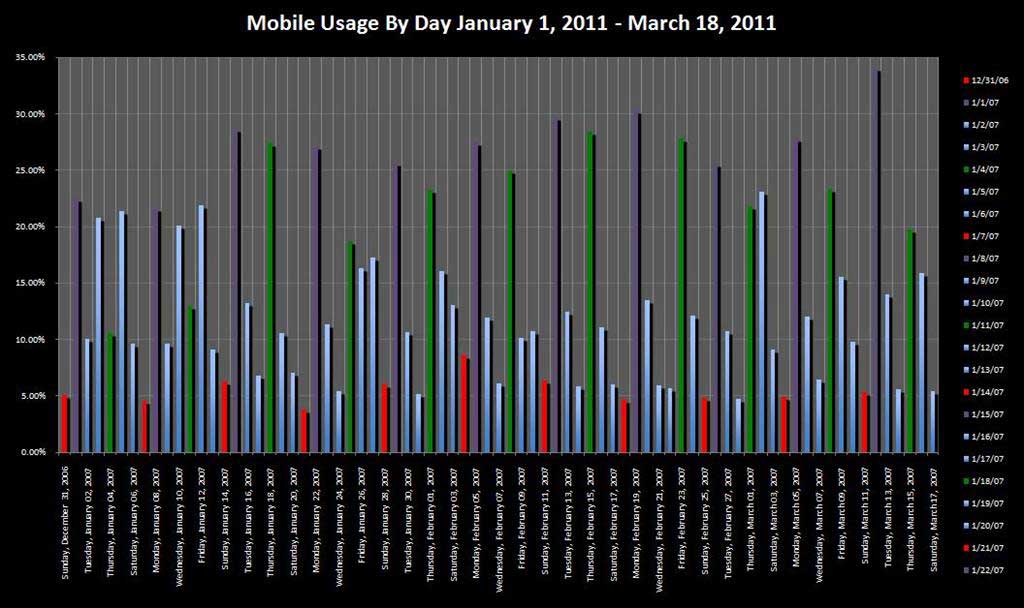 Social Sharing Fluctuates
Because they're driven by an end-user experience, social networks can be both a blessing and a curse. The blessing comes from the concept of "earned impressions," when a user "likes" or comments on your link; that endorsement is golden. If no one comments, likes, or shares your links, it's as if you never existed; hence, the curse.
Via our Social Email Analytics technology we tracked major retail domains as the links in their emails were shared across three social networks. We discovered significant variations among the networks' popularity and use.

Although the prevalence of a domain on Twitter vs. Facebook fluctuates depending on the length of the time period analyzed, what's clear is that Google Buzz is a nonstarter.
To create a focused social strategy, marketers need to figure out how and where their customers connect and share information about their brands.
And, of course, it's all in the content. Earned impressions are just that—something marketers have to earn by creating engaging content and offers that compel users to share with their networks.
Lessons to Be Learned
The interactive experience begins with a paradigmatic shift in how marketers perceive customers and the kinds of customer data they collect and analyze.
By creating an infrastructure that allows a more comprehensive customer profile to be built around media consumption patterns, marketers can build the conversation from the ground up, using the cornerstone of all digital communication—email.
Email affords marketers an established and high return on investment (ROI) and the ability to measure their performance and set realistic goals around those measurements. The developing social media marketplace is a new channel that relies on email as a common denominator while expanding the total digital messaging ecosphere.
Mobile email and its consumption have changed our messaging habits. Therefore, it should change how marketers go about segmenting, targeting, and scheduling their campaigns.
Did you like this article?
Know someone who would enjoy it too? Share with your friends, free of charge, no sign up required! Simply share this link, and they will get instant access…
---
You may like these other MarketingProfs articles related to Customer Relationships:
---