Customer Message Management 2: Confuser or Clarifier? Creating Customer-Relevant Messaging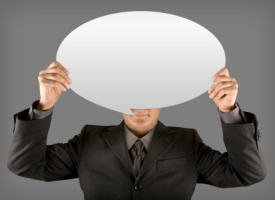 Presenter:

Tim Riesterer

Broadcast:

Fri., Jun. 8, 2007, 12pm ET (9am PT)

Length:

90 minutes

Rating:
The volume of business information is doubling every three years. As a result, prospects and customers are actually becoming more confused instead of smarter, and they are increasingly unable to distinguish your offering from your competitors'.
The question becomes—is your company a "confuser" or a "clarifier?" Are you adding to the deluge or are you helping customers see clearly what you can do to help them accomplish their objectives. Upon further review 90+% of most marketing messages are all about what we have to sell. As a result, we may be unconsciously contributing to message confusion.
The Customer Message Management approach (introduced in the June 7th seminar, Four Steps to Improving the Sales-to-Customer Conversation) incorporates a very specific set of tools and templates for creating more customer-relevant messages. This follow-up seminar provides you with a detailed tutorial on the tools and templates you can use to make sure your company can compete on clarity and avoid parity in your value propositions.
Presenter

Tim Riesterer is the co-founder and CEO of CMM Forum, a Wisconsin corporation that offers thought leadership, training, and consulting on Customer Message Management (CMM). Tim developed the CMM approach for creating more customer-centric, sales-ready marketing, communications and sales support. He has lead CMM initiatives for world-class companies such as American Express, Manpower, Caterpillar, FedEx, ADP, AmerisourceBergen, HP, MasterCard, Wells Fargo and others.
Tim is the co-author of "Customer Message Management: Increasing Marketing's Impact on Selling" (AMA/Thomson July 2006). He has presented training seminars on the CMM approach, both online and offline, for over 1,000 companies and nearly 15,000 participants over the last 5 years.
He's also the Director of the AMA's Marketing and Sales Alignment Forum, an industry consortium that produces web seminars, internet radio broadcasts, regional conferences and newsletters, and hosts an online community. He's the co-host of AMA's internet radio show, Marketing Matters Live.

Who Should Attend?
Marketing communication professionals who are ready to provide their sales teams with more effective marketing materials.
What Will You Learn?
How to build a message map
How to conduct a cross-functional messaging workshop
How to develop opportunity and solution messaging
How to create a clarifying customer conversation roadmap
Register Now!
You have two choices. You can pay as you go, buying single sessions that interest you. Or you can buy a PRO membership, and attend all our new PRO seminars and Take 10 webcasts over the next year, plus watch hundreds more from our library on-demand.
Questions?
Call our PRO Hotline: (866) 557-9625