Ten Cravings of Generation X and Y: Satisfying This Young and Lucrative Market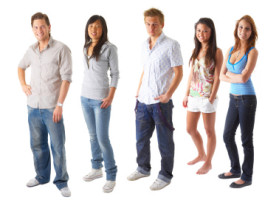 Presenter:

Lisa Johnson

Broadcast:

Thu., Jul 26, 2007, 12pm ET (9am PT)

Length:

90 minutes

Rating:
Today's 18-to-40-year-olds are savvy, sophisticated, and immune to conventional marketing strategies. But the buying habits of this lucrative market can be anticipated—and this seminar will reveal what works. Lisa Johnson, author, consumer expert and CEO of the Reach Group, uses her groundbreaking qualitative research, plus dozens of interviews with maverick thinkers to identify this connected generation's new rules for engagement.
Johnson delves deep into established and emerging brands that hit a nerve and reveals 10 core "cravings"—for adventure, for high concept design, for defining new families and social networks, for telling their own stories—at the heart of the Gen X and Y psyche. With detailed definitions of each craving, including an analysis of how it drives specific buying behaviors, Johnson draws on her 15 years of marketing experience to provide revealing statistics and fascinating case studies across a full spectrum of industries.
With Generation X reaching the height of its earning power and Generation Y enjoying more buying power than any previous generation of teens and post-teens, this seminar is perfectly timed to equip brand managers, small business owners, marketing agencies, and every ambitious organization with the know-how to transform market research into actionable strategies and tangible results.
Presenter

Lisa Johnson is the co-author of Don't Think Pink, author of Mind Your X's and Y's, and CEO of The Reach Group. A leading corporate trainer and brand consultant, Lisa has up-to-the-minute knowledge of market forces, trends and consumers' buying minds.

Lisa has worked with top companies internationally including Nike, Microsoft, Motorola, Starbucks, Kohler, Meredith Corporation, and Giant Bicycles. Her marketing concepts have appeared in Harvard Business School's "Working Knowledge", The New York Times Magazine, The Chicago Tribune and on NPR's Marketplace. SoundViews named her first book, Don't Think Pink, one of the top marketing books of all time.
What Will You Learn?
Actionable strategies and practical tips for making your brand more compelling to this important demographic.
Insider secrets from some of the world's smartest and most successful connected brands.
A simple way to organize and synthesize all the changes you are noticing around you through the ten craving outline.
A fresh set of questions to ask in your business building and marketing planning meetings that will produce powerful new results.
A personal plan for becoming more personally connected and joining the new consumer playground.
Register Now!
You have two choices. You can pay as you go, buying single sessions that interest you. Or you can buy a PRO membership, and attend all our new PRO seminars and Take 10 webcasts over the next year, plus watch hundreds more from our library on-demand.
Questions?
Call our PRO Hotline: (866) 557-9625