Harnessing a Portfolio of Brands: The Harrah's Story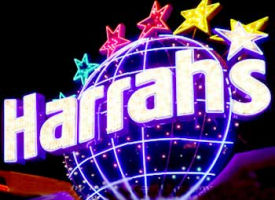 Presenters:

Kevin O'Donnell, Lisa Marchese

Broadcast:

Thu., Feb 21, 2008, 12pm ET (9am PT)

Length:

90 minutes

Rating:
What happens in Vegas stays in Vegas, or at least, that's what most people like to believe… In this seminar, however, we unlock the doors to this legendary city of sin and invite you behind the scenes to hear how the largest casino operator in the world (with a former Harvard graduate at its helm) uses brand to compete and win in the fiercely competitive and ever-changing market that is Las Vegas.
In June 2004, two of the most powerful and legendary companies and brands in gaming entertainment, Caesars and Harrah's joined forces. The resulting $9 billion dollar company had a physical stronghold in one of the most dynamic, lucrative and at the same time, fiercest markets in the world—the infamous Sin City. Overnight, the merger had given Harrah's Entertainment the right to claim the coveted title of world leader in gaming, but at the market level, some questioned whether its individual brands were keeping pace, let alone leading the race.
Hear how the two teams worked together to unearth and harness the power of its diverse and rich portfolio of brands. Learn how they created a new brand-orientation throughout the organization, using it as the inspiration and filter for improving overall customer experiences across the portfolio. And learn how brand became the driver for strategic growth platforms which would allow Harrah's Entertainment to compete effectively in the future.
Presenters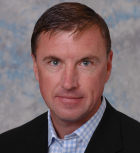 Kevin O'Donnell is a senior practitioner with 20 years of experience helping companies develop and execute brand and business strategies. Specifically, Kevin helps clients with customer segmentation, brand portfolio strategy, and the development of branded customer experiences. He has served as the lead strategic advisor on a variety of engagements within the U.S. and globally, working with clients such as Harrah's, IBM, adidas, Intel, Cargill, Maytag, and Williams-Sonoma. Kevin has been a member of the Prophet leadership team for the last nine years where he has served in several capacities, including managing the San Francisco office and leading Prophet's entry into Asia.
Before joining Prophet, Kevin was both a hands-on entrepreneur as well as a strategist for a Fortune 500 company. He launched a start-up company after creating a patented line of coffee brewing equipment, and after two years of successful management sold the operations to a competitor, Hamilton Beach. Prior to this venture, Kevin spent a number of years managing the development of billion dollar vacation-oriented entertainment projects for The Walt Disney Company.
An accomplished speaker and thought leader, Kevin regularly serves as a guest lecturer at the Stanford Graduate School of Management and U.C. Berkeley's Haas School of Business, and was a contributing editor for David Aaker's Brand Leadership and Brand Portfolio Strategy books.
Lisa Marchese is the Senior Director of Brand Development for Harrah's Entertainment, Inc. leading the Caesars brand globally, one of the world's best-known gaming and resorts brands. Her primary focus is developing and driving key brand initiatives across the Caesars brand working collaboratively with property marketers and operators to ensure and measure effective execution. Since joining the Harrah's team, Lisa has played an integral role in creating and implementing an award winning spa, Qua and a new concept in gaming, the Pussy Cat Dolls gaming pit. She is also currently serving as the lead marketer and overall design voice for the company's first two international properties in Spain and the Bahamas, guiding the deployment of ~$3B in capital.
Prior to joining Harrah's Entertainment, Lisa was an Associate Partner at the Prophet, a brand strategy consulting firm where she led more than 20 customer-insight and brand-based initiatives for companies such as IBM, AT&T, UBS, Universal Studios, Staples and Nationwide.

Who Should Attend?
Marketing professionals looking to expand their brand and enhance customer experience to achieve growth. Includes marketers and strategists at all levels in all industries.
What Will You Learn?
Aligning brand portfolio management with corporate growth objectives
Engaging key stakeholders to embrace new brand mindset
Inspiring new brand-driven customer experiences
Re-evaluating the current portfolio of offerings and exploring new brand opportunities
Register Now!
You have two choices. You can pay as you go, buying single sessions that interest you. Or you can buy a PRO membership, and attend all our new PRO seminars and Take 10 webcasts over the next year, plus watch hundreds more from our library on-demand.
Questions?
Call our PRO Hotline: (866) 557-9625