Using Facebook to Market Your Offering, Enhance Your Brand, and Develop Community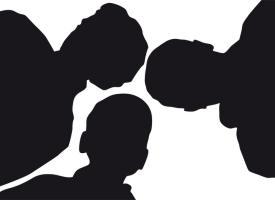 Presenter:

Jason Alba

Broadcast:

Thu., Jun. 26, 2008, 12pm ET (9am PT)

Length:

90 minutes

Rating:
"Facebook—isn't that the social network for college kids?"
In fact, Facebook is one of the hottest online networks around, with tens of millions of active users (not just signups ... active users!). While it started out as a private social network for those who had a .edu email address, it has become a major destination for many professionals.
This 90-minute seminar will show you how people are using Facebook as a tool to stay connected, find new contacts, keep up with current contacts, and communicate important messages. Itís a great place to be to enhance your brand and sell your stuff, and smart marketers should understand how to take advantage of it.
Editor's note: You might also be interested in the January 10th seminar we recorded with Jeremiah Owyang, Strategy First on Facebook.
Presenter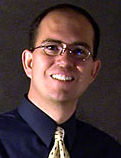 Jason Alba is the career management evangelist. He got laid off in January 2006 (and still hasn't quite gotten over it). Even though he had great credentials and it was a job-seeker's market, Jason could hardly get a job interview. Finally he decided to step back and figure out the job search process and try to understand all of the available resources.
Within a few months he had designed a personal job search tool, JibberJobber.com, which helps professionals manage career and job search activities the same way a salesman manages prospects and customer data. JibberJobber has been recognized as the gold standard in career technology, and has had numerous media mentions.
Jason blogs at www.JibberJobber.com/blog, authored I'm on LinkedIn—Now What??? and is the co-author of Iím on Facebook—Now What???

Who Should Attend?
Anyone who is interested in marketing online. Whether you are selling stuff now, building or protecting a brand, getting ready to launch a new product, or simply interested in building a solid social network marketing strategy, you may just learn something new.
What Will You Learn?
How Facebook can be used with other social networks
The four most important things you should do in Facebook
How communicating in Facebook differs from communicating in LinkedIn
How to market a product, service or brand without crossing any netiquette lines
What you should do to ensure your messages are on-brand and accepted by the Facebook community
What the five DO NOTs are
Register Now!
You have two choices. You can pay as you go, buying single sessions that interest you. Or you can buy a PRO membership, and attend all our new PRO seminars and Take 10 webcasts over the next year, plus watch hundreds more from our library on-demand.
Questions?
Call our PRO Hotline: (866) 557-9625