Twitter Like You Mean It: The Right Way to Tweet Your Brand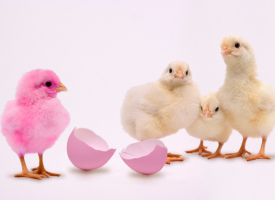 Presenter:

Alan Wolk

Broadcast:

Thu., Nov. 13, 2008, 12pm ET (9am PT)

Length:

90 minutes

Rating:
You've likely been hearing a lot about Twitter these days.  Especially once CNN started reading users tweets over the air and The New York Times featured the service in a front page story.
You may also have heard that some companies are using it as a form of customer service.
And you want to learn more.
This 90-minute seminar will teach you best practices for using Twitter for your business.  Everything from nuts and bolts techniques like how to set up an account and how to choose an appropriate user name, to how frequently to tweet and what topics to cover.
You'll learn how to monitor Twitter for mentions of your company and how to respond to comments that range from favorable to unfavorable to neutral.  We'll also examine some success stories like Comcast and Zappos, and look at efforts that were not as successful.
The goal here is to have you leave with a solid plan for getting your company up and running on Twitter and some best practices and rules for using it to your advantage.
Presenter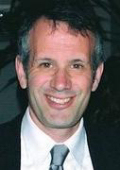 Alan Wolk has staked out a distinctive voice for himself with his "Toad Stool" blog, and is perhaps the only one of the Web 2.0 gurus with a traditional advertising background. Billed as a "frank but fair" look at the ever-evolving social media and advertising scenes, the blog is best known for the series "Your Brand Is Not My Friend," which deals with the pitfalls established brands make in embracing social media. The wide-ranging appeal of Wolk's common-sensical approach made waves throughout the blogosphere and helped establish him as one of the most sought after consultants for social media and Web 2.0 thought leadership. Wolk is a strong advocate of Twitter and has helped several companies set up successful Twitter programs.
Prior to "seeing the light," Wolk was a highly successful creative director who spent years at Ogilvy & Mather, JWT and '90s hot shop Anderson & Lembke before moving on to start up Atmosphere, BBDO's digital agency. A New York City native and Stuyvesant High School graduate, Wolk currently lives in New Jersey with his wife and 2 kids, where he doubles as a Little League and basketball coach.

Who Should Attend?
Twitter is a valuable tool for everyone in your company from the CEO on down. Marketing, CRM, Customer Service and Sales department managers can all benefit from this session.
What Will You Learn?
Why "Microblogging" is a misnomer
The benefits of "Ambient Awareness"
How to set up a Twitter account for your company
How to approach customers via Twitter
How to monitor Twitter for mentions of your company, service or product
Best practices for corporate Twitterers
Register Now!
You have two choices. You can pay as you go, buying single sessions that interest you. Or you can buy a PRO membership, and attend all our new PRO seminars and Take 10 webcasts over the next year, plus watch hundreds more from our library on-demand.
Questions?
Call our PRO Hotline: (866) 557-9625