Not Blogging Yet? What Marketers Need to Know to Get Started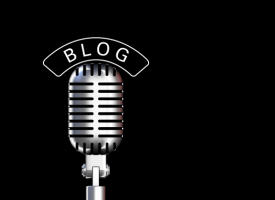 Presenter:

Mack Collier

Broadcast:

Thu., Mar. 26, 2009, 12pm ET (9am PT)

Length:

90 minutes

Rating:
Many companies want to learn more about social media and how it can help them better connect with their customers. The logical place for many companies to start their social media initiatives is with a blog.
But just what IS a blog? And which blogging platform is best for me? Should I go with Blogger or WordPress? How do I deal with comments, or should my blog even have comments? And how do I decide if my company should be blogging anyway?
These are the types of questions that you may have to answer when your company considers launching a blog. This seminar will walk you through the basics of blogging, from what makes a blog, to how your company or organization can determine if you have the resources available to launch a blog.
Presenter

Mack Collier Mack Collier is a social media consultant, trainer and speaker. He has been actively immersed in social media since 2005, and in that time, has helped advise, teach and consult with businesses of all shapes and sizes on how they can better connect with their customers via these amazing tools and sites. While being passionate about the social media space, what truly excites Mack is the human connections that can result from the proper use of these social tools. His motto is "Don't focus on the tools, focus on the connections that the tools help facilitate." His goal is to help his clients create those connections with their customers, and nurture them into relationships that help grow their bottom line.

His social media 'homebase' is The Viral Garden, which in 2 years time Mack has grown into an influential marketing/social media blog with a monthly readership of over 125,000. He is also a frequent contributor to the website MarketingProfs, as well as the marketing blog Daily Fix, and small business blog Search Engine Guide. His writings have been referenced in several mainstream publications and websites, including The Washington Post, MSNBC.com, Ad Age, CNET, and The Boston Globe.
Mack is also a frequently requested speaker and has presented at some of the top social media conferences and events, including South By Southwest Interactive, MarketingProfs Digital Marketing Mixer, and Small Business Marketing Unleashed. He is also passionate about teaching companies how to use social media sites and tools more effectively, and offers training and seminars privately to companies, in addition to his public speaking schedule.
What Will You Learn?
What a blog is and how it differs from a website
The basic components of a blog and the different types of blog layouts
How to choose which blogging platform is best for your company
How to judge if your company has the basic resources to launch a blog
Who should be blogging for your company
Register Now!
You have two choices. You can pay as you go, buying single sessions that interest you. Or you can buy a PRO membership, and attend all our new PRO seminars and Take 10 webcasts over the next year, plus watch hundreds more from our library on-demand.
Questions?
Call our PRO Hotline: (866) 557-9625