Breakthrough Communications Strategies for Today's B2B Market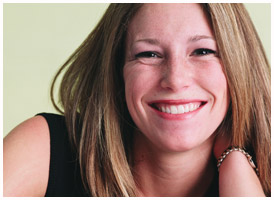 Presenter:

Jeff Thull

Moderator:

Roy Young

Broadcast:

Thu., Aug. 18, 2005, 12pm ET (9am PT)

Length:

90 minutes

Rating:
Are your marketing communications falling flat in the marketplace?
Is sales and marketing communicating effectively to capitalize on marketing leads?
Are your unique solutions being treated as commodities?
Does your lead qualification process separate the curious from the serious?
The market today is becoming immune to our best communications. Prospects, customers and sales people are inundated with solution focused content. So much so, it all begins to look and sound the same.
So how do you differentiate your communications and maximize their use and impact? The most effective marketing communications today are aligned with the sales process and provide a balance between tools that support diagnosing the problem to be solved and tools that support designing the solution to be delivered. In addition, the most powerful marketing tools are integrated with the entire value life cycle to ensure optimum use by the sales organization and optimum relevancy to the customer's business processes.
In this virtual seminar, Jeff Thull will show you how to craft marketing collateral and create tools that can empower your sales organization to take advantage of the hidden opportunities in today's changing marketplace and maximize your effectiveness in converting qualified prospects into profitable customers.
Gain valuable insight and practical ways to translate your market strategy into sales results.
Presenter

Jeff Thull is a leading-edge marketing and sales strategist and valued adviser for executive teams of major companies worldwide. As President and CEO of Prime Resource Group, he has designed and implemented business transformation and professional development programs for companies like Shell Global Solutions, 3M, Microsoft, Intel, Citicorp, IBM and Georgia-Pacific, as well as many fast track, start-up companies.

Jeff is a compelling and thought-provoking keynote speaker for corporations and professional associations worldwide. He is also the author of the #1 best selling books Mastering the Complex Sale, and newly released, The Prime Solution: Close the Value Gap, Increase Margins, and Win the Complex Sale.

Jeff also delivered a more recent MarketingProfs virtual seminar, Bridging the B2B Sales and Marketing Gap.

Who Should Attend?
We invite your entire sales and marketing team, from product development, product marketing and marketing managers on through to field sales, support and sales management, to learn and discuss this breakthrough approach to today's B2B market.
What Will You Learn?
Create marketing messages that stand out from the pack
Insure your sales team will create and capture the intended value of your offer
Engage customers before your competitors will and reduce the sales cycle time
Create marketing tools that will support all phases of the entire value life cycle
Register Now!
You have two choices. You can pay as you go, buying single sessions that interest you. Or you can buy a PRO membership, and attend all our new PRO seminars and Take 10 webcasts over the next year, plus watch hundreds more from our library on-demand.
Questions?
Call our PRO Hotline: (866) 557-9625