Getting Google to Love Your Website . . . Again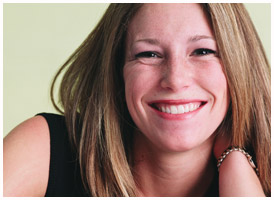 Presenters:

Stephan Spencer, Brian Klais

Moderator:

Roy Young

Broadcast:

Thu., Sep. 28, 2006, 12pm ET (9am PT)

Length:

90 minutes

Rating:
Times have changed over at the Googleplex. Over the past several years, those brilliant Googlers have made significant changes to the rankings and quality algorithms. They've launched dozens of new services, tools and websites. And they have evolved their business model. Their stock price pays homage to that fact.

Have you been keeping up? Does Google still love your website as much as it did several years ago? Or has it found a new love?

Your site can get back in Google's favor, once you understand what Google is looking for. Granted, much has changed in SEO, but still many of the tried-and-true SEO tactics still work. In fact, they work quite effectively. Some new tactics have emerged, like tactics for getting visibility in Google News. So have new hazards, due in large part to new, sophisticated types of search engine spam. Google, of course, has adapted their algorithms to compensate. Many sites have become unwitting victims of these Google algorithm shifts (e.g. the "Florida update," the "Jagger update", the "Google Sandbox", etc.).
Presenters

Stephan Spencer Stephan M. Spencer is Founder and President of Netconcepts, a Web design firm with offices in Madison, Wisconsin and Auckland, New Zealand. Netconcepts creates innovative Internet, intranet, and extranet sites with real-time response, Web access to corporate knowledge data bases, and one-to-one marketing. For over six years, Mr. Spencer has been helping organizations strategize and implement dynamic, personalized, community-building Web sites. He is a frequent speaker at Internet conferences around the globe (including Berlin, London, Toronto, Santiago, New York, Chicago, and San Francisco). Stepha has been featured on the cover of In Business magazine. He served in 2000 as a columnist for the now defunct Building Online Business magazine, and is currently a columnist for Unlimited magazine. He is a contributor to Catalog Age magazine, NZ Management magazine, and NZ Marketing magazine.


Brian Klais is the Vice President, Search for Netconcepts. He oversees one of the leading natural search marketing practices, devoted to helping brand retailers and media portals optimize their natural search channel performance. Brian has authored seminal works on natural search marketing – including State of Search Marketing 1.0, published and sold by Catalog Age Magazine in 2002, and the research paper Chasing the Long Tail of Natural Search. Brian is a frequently published author and contributor to publications like Catalog Age Magazine, MarketingProfs.com, American Marketing Association, and a presenter at DMA conferences such as ACC and DM Days. Under his leadership, Netconcepts has become one of the leading voices for search engine ready e-commerce – listing clients such as Discovery Communications, REI, Kohl's, HSN, Cabela's, Northern Tool, Verizon Superpages, AOL, as well as agency partners such as Performics. Prior to joining Netconcepts, Brian was founder and president of Novelon.com – a pioneer in electronic publishing and web-based book reading.

Who Should Attend?
Marketing professionals responsible for the effectiveness of their organizations website.

What Will You Learn?
What Google is looking for from a website & what makes Google tick
The varying ways of getting visibility in Google ("one box" results, Google News, Froogle, Google Base, Google Blog Search, etc.)
How to ensure 100% of your site gets into Google's index
How to design your pages to dominate rankings
How to optimize your page copy
How to track your results and ROI
Where Web 2.0 fits in with the new Google
Register Now!
You have two choices. You can pay as you go, buying single sessions that interest you. Or you can buy a PRO membership, and attend all our new PRO seminars and Take 10 webcasts over the next year, plus watch hundreds more from our library on-demand.
Questions?
Call our PRO Hotline: (866) 557-9625