Partnership Brand Marketing: How to Connect Your Brand to Other Brands to Win Customers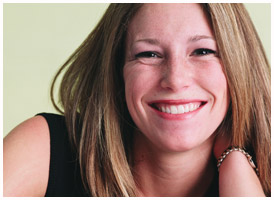 Presenter:

Gregory Pollack

Moderator:

Roy Young

Broadcast:

Thu., Jan. 12, 2006, 12pm ET (9am PT)

Length:

90 minutes

Rating:
Smart marketers today are using the strength of marketing alliances to get product into new channels and generate incremental sales. As corporate and brand budgets are scrutinized, partnership programs are an efficient way to create joint sales and distribution opportunities, broader in-store merchandising, more compelling point-of-sales (POS) displays, and overall stronger value for the consumer.

This seminar will show you how to connect your brand to another brand to gain new customers. Examples where a car manufacturer teamed with a theme park to captivate the family segment, ketchup was paired with home video, and toys were aligned with food, will demonstrate how to extend your reach and tap into a new customer base.
Presenter

Gregory Pollack Gregory Pollack is founder and president of PBM Marketing Solutions, a partnership brand marketing company which helps companies acquire new customers in new and alternative channels of distribution.

Gregory has created successful strategic programs for national consumer and packaged goods companies such as Kodak Themed Entertainment, LEGOLAND California, Sony Wonder, Hyundai Motor America, Nabisco Biscuit Company, Paramount Home Video, Applause, Ralston-Purina, MGM Home Entertainment, and Wham-O toys.

Currently, Gregory also serves as a member of the Executive Education Program Faculty in the USC Marshall School of Business, which creates senior-level business and management programs for leading multi-national organizations. Gregory is also an instructor in the Business and Management Department at UCLA Extension.

Who Should Attend?
Product and brand managers at all levels in all industries.
What Will You Learn?
How to develop your brandís asset list
The key questions you must answer to identify suitable partners
How to use strategic alliances to expand distribution
How to create cross functional marketing teams to execute partnership programs
How to create overlays to maximize budgets
How to use multiple brands to create a more powerful marketing program
A step-by-step process to implement a successful program
How to make the business case for a brand partnership initiative
Register Now!
You have two choices. You can pay as you go, buying single sessions that interest you. Or you can buy a PRO membership, and attend all our new PRO seminars and Take 10 webcasts over the next year, plus watch hundreds more from our library on-demand.
Questions?
Call our PRO Hotline: (866) 557-9625