How to Turn Customer Data Overload into Customer Insight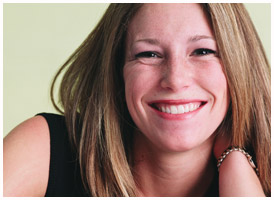 Presenter:

Merlin Stone

Moderator:

Roy Young

Broadcast:

Thu., Feb. 24, 2005, 12pm ET (9am PT)

Length:

90 minutes

Rating:
Customer insight is a great source of competitive advantage and profitability. However, the challenges to create and manage customer insight effectively are enormous. This seminar will get you on the road to doing it right and helping your company stay customer-focused.

Creating customer insight can be a money pit, as the experience of many companies who have sunk millions of dollars into customer databases without getting value shows. And, in many industries, particularly those with direct contact with their end-customers, so much information is available from so many sources that creating a coherent picture is difficult. Few companies have a formal structure that brings all these sources together.

Professor Merlin Stone, IBM Professor of Relationship Marketing at Bristol Business School and Business Research Leader with IBM Business Consulting Services, will give you an understanding of what customer management actually is, which information is used, and how this information needs to be marshalled to support customer value.
Presenter

Merlin Stone is IBM Professor of Relationship Marketing at Bristol Business School, University of the West of England. He is Business Research Leader with IBM's Business Consulting Services, where his role involves researching and developing business ideas with IBM's clients, business partners & universities. He is also a director of QCi Ltd., an Ogilvy One company which specializes in customer management consulting His consulting experience covers many sectors, including financial services, utilities, telecommunications, travel & transport, retailing, automotive, energy & IT.

He is the author of many books on marketing & customer service, including Up Close & Personal – CRM @ Work, Customer Relationship Marketing, Successful Customer Relationship Marketing and The Customer Management Scorecard, all published by Kogan Page. His latest book, Consumer Insight, is one of the Market Research Society's new series. He is a Fellow of the Institute of Direct Marketing, a Fellow of the Chartered Institute of Marketing & a member of the Market Research Society's Publications Committee. He is also on the editorial advisory boards of the Journal of Financial Services Marketing, the Journal of Database Marketing, the Journal of Targeting, Measurement & Analysis for Marketing, the Journal of Interactive Marketing (the journal of the Institute of Direct Marketing) & the Journal of Selling & Major Account Management. He writes a column for the monthly journal Database Marketing and for the web site What's New in Marketing (run by the Chartered Institute of Marketing), a quarterly column for Direct Marketing International, and also occasional columns for the website of the Institute of Direct Marketing, BT Insight Exec and other CRM websites. He has a first class honours degree & doctorate in economics.
The Chartered Institute of Marketing listed him in 2003 as one of the world's top 50 marketing thinkers, while NOP World nominated him in 2004 as one of 100 most influential individuals for their input and influence on the development and growth of e-commerce and the internet in the UK over the last 10yrs.
Who Should Attend?
Marketing professionals at all levels in all industries.
What Will You Learn?
What customer insight is
Why customer insight is more important than most senior managers believe
How to create and use insight
How to manage the insight process
How to decide what to do in-house and what to outsource
Models of customer management
To identify who in the organization needs to use insight and how
Register Now!
You have two choices. You can pay as you go, buying single sessions that interest you. Or you can buy a PRO membership, and attend all our new PRO seminars and Take 10 webcasts over the next year, plus watch hundreds more from our library on-demand.
Questions?
Call our PRO Hotline: (866) 557-9625