Better Than Email Marketing? RSS Demystified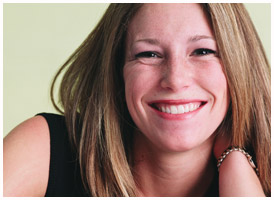 Presenter:

Rok Hrastnik

Moderator:

Roy Young

Broadcast:

Thu., Nov. 17, 2005, 12pm ET (9am PT)

Length:

90 minutes

Rating:
RSS is a simple to use tool that allows marketers to easily, inexpensively and quickly get their content delivered to their customers, prospects, business partners, the media, employees and practically everyone else you can imagine. And without fear of your content being stopped by content and spam filters on the way.
With failing e-mail delivery rates and changing online consumer behavior, RSS is becoming an increasingly important online content delivery tool and has already been established as the key supplement to e-mail marketing. And with Microsoft's recent announcement of full RSS integration in their next operating system -- including full Internet Explorer, Outlook and Outlook Express support -- RSS will find its way in to mainstream publishing.
During this online seminar you will learn all you need to know to get started with RSS marketing, whether you're only interested in a quick under-an-hour and no cost implementation or long-term strategic integration of RSS in to your marketing mix. For a modest investment, RSS can fire up your marketing mix, from direct marketing, PR, e-commerce, internal communications and online publishing to SEO, traffic generation and customer relationship management. In this crash course, you will find out exactly how your organization can profit from implementing this new technology.
Presenter

Rok Hrastnik is widely recognized as the top RSS marketing expert by renowned marketers. His e-book Unleash the Marketing and Publishing Power of RSS is critically-acclaimed as the best and most comprehensive guide on RSS for marketers.

Having presented at more than 40 European marketing and internet marketing conferences and seminars, Rok is an experienced speaker, captivating audiences' attention and conveying actionable information in easy to follow steps. His last apperance in the U.S. was at the first RSS focused conference, the Syndicate Conference, organized by IDG, and he is scheduled to run a workshop at the second Syndicate Conference in San Francisco in December.

Rok has recently focused his e-commerce work for Studio Moderna, where he is meeting the challenge of managing e-commerce activities in 18 European countries. He also has consulted for larger enterprises, such as Iskratel, a global telecommunications provider, publishing businesses (such as Finance, the leading Slovenian business daily newspaper, owned by the Swedish business newspaper conglomerate Dagens Industrie), as well as small-business operations.

Who Should Attend?
Marketing professionals at all levels in all industries.
What Will You Learn?
The 7 steps to RSS marketing success: a step-by-step system, designed to provide you with a roadmap to achieving RSS marketing results
How to make the business case for RSS
How to integrate RSS in your marketing mix
Advanced RSS marketing tactics, such as autoresponder RSS feeds and RSS customization and personalization
The details you need to use RSS for increased traffic
How to best promote your RSS feeds, generate subscriptions via RSS and collect user data
The truth about RSS metrics and what you really can measure
A quick primer on podcasting and videocasting, the two "technologies" bringing your closer to your customers online than ever.
Register Now!
You have two choices. You can pay as you go, buying single sessions that interest you. Or you can buy a PRO membership, and attend all our new PRO seminars and Take 10 webcasts over the next year, plus watch hundreds more from our library on-demand.
Questions?
Call our PRO Hotline: (866) 557-9625