Blogs, Tubes, Twitters, and More: Emerging Media's Impact on the Customer Experience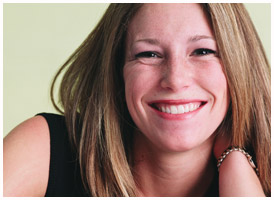 Presenter:

David Armano

Broadcast:

Thu., Mar. 29, 2007, 12pm ET (9am PT)

Length:

90 minutes

Rating:
It's 2007. Your Mom has a blog, your kid is uploading videos to YouTube and your boss just added "must create something viral" to your performance goals. On top of all this, you've still got a website that looks like something from an 80s music video and is barely usable. What's a marketer to do?

Get the basics right — then deliver a memorable experience.

Sound simple? It's easier said than done, but as mainstream brands such as Dell, Budweiser, Nikon, Pontiac and Grainger push the boundaries of emerging media, the way we leverage fresh technology to grow brands and relationships effectively is becoming ever more critical.

In this seminar you will learn why it's so important to get the basics right in any of your interactive touch points, whether it be your traditional site — or that blog you've been experimenting with. You'll find out what works and what doesn't, illustrated through case studies. And most importantly, you'll get tips on how you can leverage the power of smart design and "conversation architecture" to help make your initiatives stand apart from the crowd (in a good way).
Presenter

David Armano
As a Creative VP with Digitas, David has the privilege of leading talented multidisciplinary teams across a variety of clients. David has over 14 years experience in the creative field with the majority of his time spent in interactive marketing and digital experience design. An active thought leader in the industry, David blogs at Logic + Emotion which has taken the marketing, design, and advertising communities by storm. David's blog has been covered by Forrester, The Boston Globe and landed in BusinessWeek's "Best of 2006".

Prior to Digitas, David was a Senior Creative Director with Agency.com where he led multiple initiatives for clients such as HP, Grainger, Con Agra foods, Bally Total Fitness and Abbott Laboratories. Previously, David earned his interactive stripes working with The Chicago Tribune on their site initiatives. David helped launch and upgrade site features, functionality and content for the Tribune's flagship site. David also accumulated broadcast and direct marketing knowledge while working for companies such as Fox and Columbia House. David graduated magna cum laude with a degree in design (computer graphics) from the reputable Pratt Institute.
Who Should Attend?
Who Should Attend: Marketing professionals looking for new ideas in this Web 2.0 world of ours. Gather your colleagues around a monitor in the conference room and have everyone benefit from the advice and techniques shared. After the program is over, you can discuss ways of using this information to reach your customers, grow your brand, and impress your boss.

What Will You Learn?
Why good design is critical to the emerging marketing landscape
What the basic building blocks are for any good experience
Why some emerging media efforts succeed while others fail
The truth about design (what it is and what it isn't) and why this matters
How you can be smarter about choosing your next emerging media tactic
How teams should work together in this relatively new space
How creativity — and common sense — can take your digital efforts to the next level
Register Now!
You have two choices. You can pay as you go, buying single sessions that interest you. Or you can buy a PRO membership, and attend all our new PRO seminars and Take 10 webcasts over the next year, plus watch hundreds more from our library on-demand.
Questions?
Call our PRO Hotline: (866) 557-9625