SmartTools: Email Campaign Planner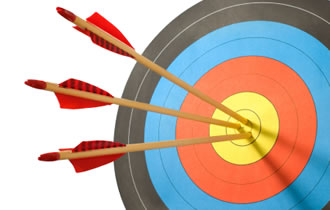 Although email marketing can be one of the most profitable components of your marketing mix, effective and successful email campaigns don't just happen by accident. They take careful planning and an understanding of what works (and what doesn't) when it comes to email marketing.
That's where SmartTools: Email Campaign Planner comes in. This online service is a step-by-step blueprint for quickly creating email campaigns that deliver the results you need. It will help you define your campaign goals and budget, segment your list to target the right prospects with the right message, create compelling calls to action, and evaluate your results.
INCLUDES 8 TOOLS
Through eight simple to follow, well-defined steps, SmartTools: Email Campaign Planner will help you establish an effective email marketing program to gather and convert leads. With this online service you'll ...
Conceptualize a high-impact program based on your company's value proposition.
Define objectives that directly support your company's core mission and bottom line.
Set a smart, realistic budget that maximizes return and minimizes cost.
Define and segment your target market so the right messages can be delivered to the right people.
Create your call to action and enable clients to easily respond, so you can expand your list going forward.
Design compelling creative aligned with customers' interests, including your Web site and landing pages.
Engage in best-practices list management so you can successfully build, refine, and maintain your list.
Measure and track your program's success through comparative analysis and other meaningful metrics.
HOW IT WORKS
Our SmartTools product line is an interactive, online service. Rather than offering you an old-school Adobe PDF report, we created a Web platform where you can enter information, save it, and return later to keep working in another session. In fact, you can even create multiple versions of each project. This could be handy, for example, if you'd like to produce unique marketing plans for a few different products.

Our SmartTools Web service allows you to jump around within your project, to print the whole thing (or just the sections you're interested in) and to download supporting templates (Microsoft Excel spreadsheets, Microsoft PowerPoint slide decks or Microsoft Word documents, depending on which SmartTools application you're using).

It's MarketingProfs' version of cloud-based computing. The smarter, faster, easier way to get the job done. Our product development team is eager to hear what you think. Try it today!
QUESTIONS?