SmartTools: High-Performance Landing Pages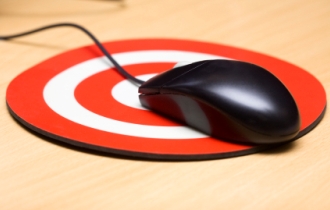 Getting prospects and customers to take another action after they click on an ad or a link is critical. Post-click marketing to turn clicks into conversions takes careful planning and an understanding of your audience and what they need to take that all-important next step.
That's where SmartTools: High-Performance Landing Pages comes in. This online service is a step-by-step blueprint for creating landing experiences that boost conversions. It will help you determine landing page goals, set targets, segment your audience, define key messages, select the best landing format to achieve your goals, create compelling offers, and measure (and improve) your post-click results.
INCLUDES 8 TOOLS
Through eight simple to follow, well-defined steps, SmartTools: High-Performance Landing Pages will help you create landing experiences that boost clicks and conversions. With this online service you'll ...
Create a game plan for the effort as you calculate the upside to better landing pages and define a key message.
Set objectives for landing pages as you identify conversion types and set targets.
Segment your audience to create targeted experiences that optimize conversion.
Identify sources so you can match the experience to the source.
Develop copy to communicate the right message, in the right tone.
Define offers that match your segments and assets.
Convert prospects by creating a trust cycle that balances the need for information.
Measure results through three key metrics, diagnose failure points, and make adjustments.
HOW IT WORKS
Our SmartTools product line is an interactive, online service. Rather than offering you an old-school Adobe PDF report, we created a Web platform where you can enter information, save it, and return later to keep working in another session. In fact, you can even create multiple versions of each project. This could be handy, for example, if you'd like to produce unique marketing plans for a few different products.

Our SmartTools Web service allows you to jump around within your project, to print the whole thing (or just the sections you're interested in) and to download supporting templates (Microsoft Excel spreadsheets, Microsoft PowerPoint slide decks or Microsoft Word documents, depending on which SmartTools application you're using).

It's MarketingProfs' version of cloud-based computing. The smarter, faster, easier way to get the job done. Our product development team is eager to hear what you think. Try it today!
QUESTIONS?