SmartTools: Social Media Marketing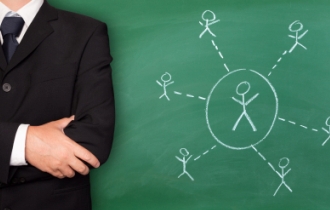 You've decided to get serious about social media. But creating a smart social media marketing program that reaches customers—your customers—is more challenging than simply collecting followers. You need to set internal expectations, put policies into place, inspire people to take action, and measure your program for success. In short, you need a plan.

That's why MarketingProfs created SmartTools: Social Media Marketing. We've pulled together the critical steps to planning, executing, measuring, and optimizing social media programs that meet your business objectives. Plus, using our interactive SmartTools system you can plan, save, and print in a snap.
INCLUDES 8 TOOLS
Through eight simple to follow, well-defined steps, SmartTools: Social Media Marketing will help you connect with your customers, build relationships, and compel them to take action—action that you can measure. With this online service you'll ...
Understand what's involved, secure internal buy-in, and forecast required resources and costs.
Analyze the market to locate your customers and your competitors, and find out what's being said about you now.
Devise a strategy, determine how you will measure success, and select the media that fit your business best.
Prepare your team and mitigate risk with a corporate policy, best practices, and staff training.
Prepare to launch with an engaging presence that inspires your target audience to connect.
Activate your audience by boosting fan advocacy and making peer sharing easy.
Evaluate results and optimize your efforts to assure continued success over time.
Plan for possibilities by preparing for potential problems—and success.
HOW IT WORKS
MarketingProfs' SmartTools provide an interactive, online service that brings together all the steps you need to plan, implement, and measure some of today's most popular marketing programs. Much more than a static Adobe PDF or printable instructions, we created a Web platform that walks you through the process: enter your program information, save it, and return later to keep working. Then, print your planning masterpiece (or just the sections you're interested in) and—depending on which SmartTools application you're using—download supporting Microsoft Excel spreadsheet, Microsoft PowerPoint slide deck, or Microsoft Word document templates.

Not a linear thinker? Waiting for decisions to complete an earlier step, but don't want to wait to tackle another? With our SmartTools Web service, jump between planning phases within your project with ease; save your work before moving on and come back to complete it later. And, if you need to create distinct plans for a few different projects, we've got you covered: simply start and save as many new tools as you need to cover them all.

Think of SmartTools as MarketingProfs' version of cloud-based computing. It's the smarter, faster, easier way to get the job done. Try it today!
QUESTIONS?