PRO Is a Community of Marketing Experts
There is nothing theoretical about our courses and classes. We help your team understand real-world marketing skills and put what they have learned into practice. And, this skills-based training helps you measure results.
Our Instructional Designers
Every training program our instructional designers create—from the right level of content (beginner to expert) to the time needed for each lesson—is carefully crafted with our subject matter experts.
Felicia Bonavita-Isoldi
Instructional Designer/Senior Program Manager
Felicia Bonavita-Isoldi, senior program manager, oversees instructional design for MarketingProfs training program and develops content to help marketers bridge the skills gap. Previously, she worked at United Business Media, one of the world's leading tradeshow organizers.
Kerry O'Shea Gorgone
Educational Content Director
Kerry O'Shea Gorgone is a lawyer, podcaster, speaker, and writer. As an educational content director, she helps develop MarketingProfs' premium training products. Kerry hosts MarketingProfs' weekly interview show Marketing Smarts, and runs The Backpack Show with New York Times best-selling author Chris Brogan.
2020–2021 PRO Expert Community
MarketingProfs is like no other B2B marketing education on the planet.
Where else can your team learn from:
Ann Handley
Chief Content Officer
MarketingProfs
Master Class Instructor
Andy Crestodina
Chief Marketing Officer
Orbit Media
SEO Master Class Instructor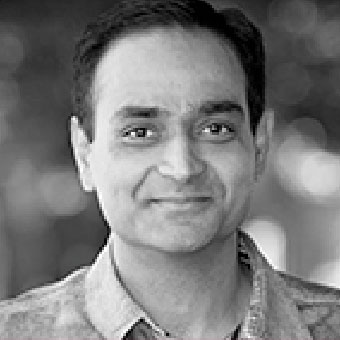 Avinash Kaushik
Marketing Evangelist
Google
B2B Backstage Webinar
Pam Didner
VP of Marketing
Relentless Pursuit
B2B Forum Speaker
Nancy Harhut
Chief Creative Officer
HBT Marketing
B2B Forum Speaker
And so many more, like...
Billy Beane, General Manager, Oakland A's, PRO Webinar Speaker
Jay Baer, Hall of Fame Keynote Speaker, Best-selling Author, PRO Webinar Speaker
Nick Westergaard, Strategist, Speaker, Author, and Educator, B2B2 Forum Online Speaker and Branding Master Class Instructor
David Meerman Scott, Speaker, Author, Advisor, Educator, B2B Forum Online Keynote Speaker
Allen Weiss, USC Professor & MarketingProfs Founder and CEO, Marketing Strategy Master Class Instructor
Samantha Stone, Author, Speaker, Founder, The Marketing Advisory Network, B2B Forum Speaker and Metrics Master Class Instructor
Christopher S. Penn
Lee Odden
Janet Driscoll Miller
Jason Falls
Ashley Faus
Jenn Herman
Zontee Hou
Carla Johnson
Doug Kessler
Joe Lazauskas
Kenda MacDonald
Michael Barber
And so many more...