Give Your Team Access to 24x7 Insight, Inspiration, and Community
Included in Your PRO Enterprise Subscription:

Assessment, Setup, Support, and Measurement
Diagnostic: Prove the ROI of your training efforts.
This tool helps determine the starting point of your team and the custom learning paths they need to grow. Additional measurement provides you with insight into their improvement.
Gamification: Gamification makes learners more motivated and it's embedded directly in your co-branded Learning Center.
Concierge Service: Have something new you want your team to learn? Our concierge service finds the articles and courses for you.
Dedicated Account Management: Your dedicated Account Manager will help guide you, communicate what's new, schedule regular calls, and provide reporting on your team's progress.

Master Classes
Delivered online, MarketingProfs Master Classes are a fun, engaging way for your team to learn. One expert instructor pre-records high-quality video learning on a subject that is chunked into smaller, easy-to-consume modules. Your team can either watch on-demand or in live watch parties with the instructor where they can chat with other participants and learn more from a live Q&A.

The B2B Forum Online is free to PRO members. Attendees can enjoy roughly 40+ sessions and several keynotes on topics such as content, email, demand generation, and marketing and sales alignment. They also get a chance to live chat with the presenters during the sessions.
"This was absolutely one of the best experiences I have had for an online class. It was very engaging, very informative and to the point."
"I felt impressed, inspired, informed, and connected in a world where we currently feel so alone and isolated."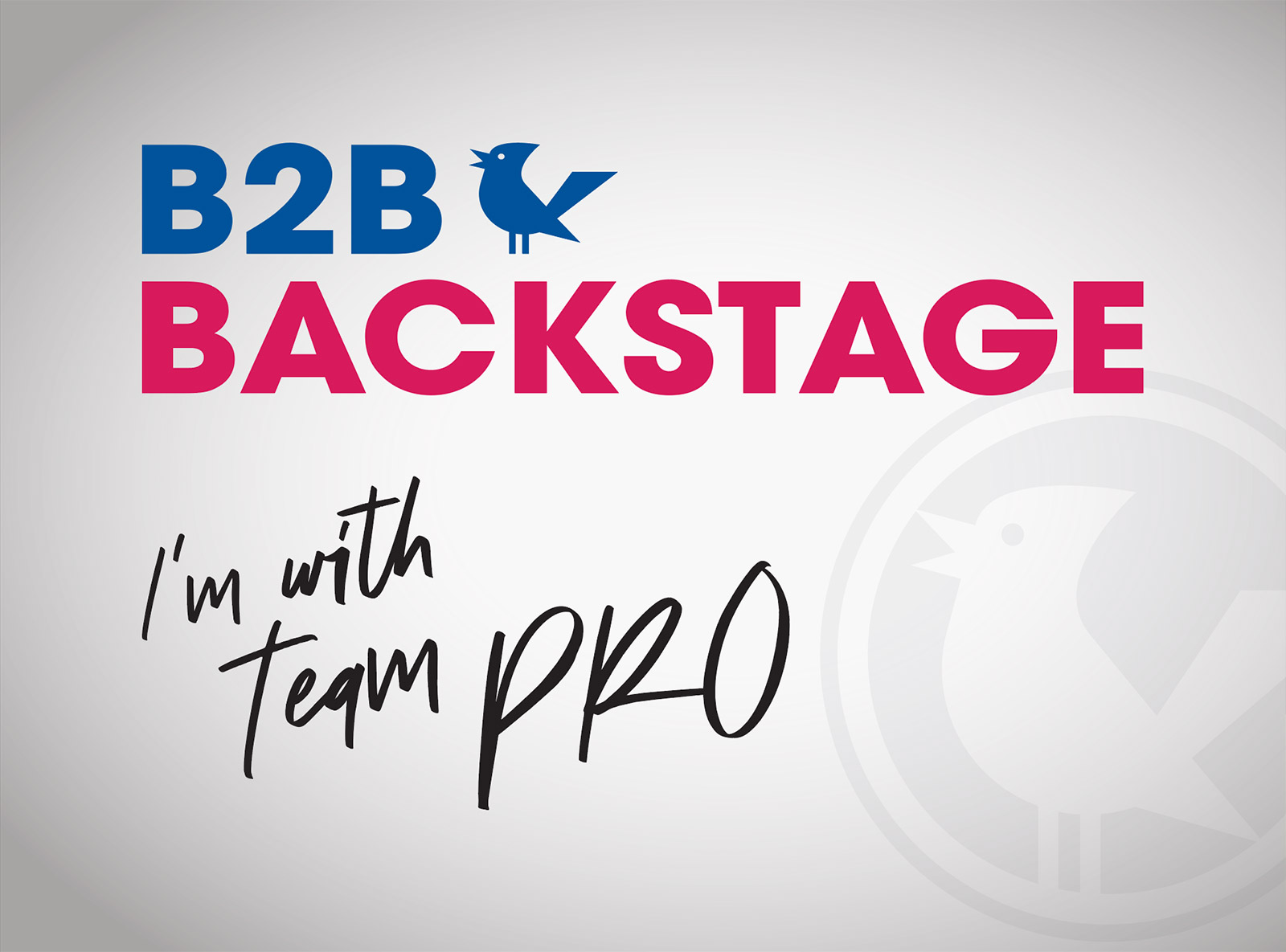 B2B Backstage Webinars
These 75-minute knowledge bombs are available exclusively for our PRO community. In 2020 attendees watched Avinash Kaushik, Digital Marketing Evangelist for Google, discuss analytics; Billy Beane shared how to Moneyball our marketing; and Kenda Macdonald, author of Hack the Buyer Brain, shared how content can create the perfect pipeline for sales.
Additionally, your team will have access to exclusive live-stream interviews with experts, live taping of future podcasts, and the PRO Show with Ann Handley in our PRO Facebook Community. Plus, thousands of on-demand articles, webinars, and podcasts.
"Highest value webinar I think I've ever attended. Jam-packed with insights and value."

Bootcamps & Summits
Our Bootcamps & Summits are mini (one day), topic-driven events delivered online. Multiple experts lead your team through single concepts such as storytelling or writing.

Multimodal e-learning, including quizzes, downloadable audio, transcripts, worksheets, and more, support marketers with a variety of learning styles. Our courses allow you to provide up-to-date professional development for all your marketers, regardless of their primary job function. Behaviorally-based trigger emails encourage your marketers to log in and learn, while gamification sparks a healthy competition and motivates your team.

Need More?
In-person or virtual team Workshops are available to add to your subscription. Online pre-work level-sets your team, two instructors provide one-on-one help for attendees and online reinforcement ensures that your team understands the concepts and that the knowledge sticks. Workshop topics include writing, storytelling, content delivery, prospect engagement, value props and positioning, branding, and strategy.


Our flagship in-person B2B Forum brings together over 1,000 B2B marketers looking to learn, connect, and have some fun. We can incorporate tickets for your team into your subscription.