Web Analytics: Best Practices in the Real World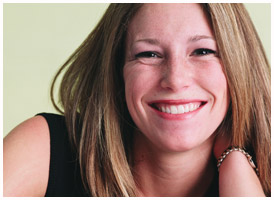 Presenter:

Jim Sterne

Moderator:

Roy Young

Broadcast:

Fri., Oct. 22, 2004, 12pm ET (9am PT)

Length:

90 minutes

Rating:
You understand the theory of measuring the success of your Web site. Now learn from examples of how some of the best companies around the world are actually applying the best Web analytics tools to learn how to raise revenue, lower costs and increase customer satisfaction. Examples include the likes of Hewlett-Packard, Amazon.com, Tommy Hilfiger, MSN, SAP and InterContinental Hotels. These companies are collecting data from their Web site servers, their Web site visitors and those who track global traffic. They have wrestled with demons like politics, budgets, standards, data integration and closing the feedback loop. They have started getting some serious returns on their investments.

From the stories of these successful companies, you will learn practical approaches you can apply in your Web organization, taught by Jim Sterne, a leading Web analytics consultant and contributing columnist to MarketingProfs.com.

PLEASE NOTE: Jim Sterne presented an updated version of this topic in Web Analytics All Over Again, broadcast in October 2005.
Presenter

Jim Sterne produced the world's first "Marketing on the Internet" seminar series in 1994. Today, Jim is an internationally known speaker on electronic marketing and customer interaction. A consultant to Fortune 500 companies and Internet entrepreneurs, Jim focuses his twenty years in sales and marketing on measuring the value of a Web site as a medium for creating and strengthening customer relationships. He has written five books on Internet marketing, advertising and customer service including, his most recent, Web Metrics: Proven Methods for Measuring Web Site Success. Jim produces the annual Emetrics Summit in Santa Barbara and London www.emetrics.com.

Who Should Attend?
Managers who wish to determine the value of their Web efforts should tune in. Executives who need to measure the results of their Web decisions. Business leaders who demand clear indicators progress of should pay close attention. Anyone with a vested interest in matching their Internet activities to their business goals or craves accountability will not be disappointed.
What Will You Learn?
Today's top ten Web analytics problems and how to solve them
How to align the Web function with the business strategy
How to select Web analytics tools
What to budget for the Web analytics function
The practical side of implementation
How to managing multiple site updates every day
To produce and use external data from panels, surveys & aggregators
How to make the Web analytics function more valuable in your organization
Register Now!
You have two choices. You can pay as you go, buying single sessions that interest you. Or you can buy a PRO membership, and attend all our new PRO seminars and Take 10 webcasts over the next year, plus watch hundreds more from our library on-demand.
Questions?
Call our PRO Hotline: (866) 557-9625