Personas 2: Using Mental Images of Customers for Better Product Planning, Branding and Messaging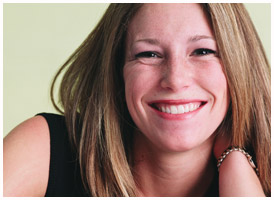 Presenter:

Tamara Adlin

Broadcast:

Thu., Mar 08, 2007, 12pm ET (9am PT)

Length:

90 minutes

Rating:
Personas are an effective tool for creating and maintaining a shared understanding of target customers within an organization. This improved focus will result in products and messaging that are consistent, relevant to your target customers and well-differentiated from your competition. A shared understanding of user goals and needs can also improve internal communications.

To achieve these goals, however, persona programs must be handled with care. Speaker Tamara Adlinís Persona Lifecycle approach ensures that personas stay relevant throughout the product design, development and marketing processes.

This seminar will introduce the basic phases of the Persona Lifecycle, which will help you understand the specific steps and level of effort required for success.

We will also discuss a few short-cuts you can use to create quick, ad-hoc personas and some tools you can start using immediately to evaluate your own products and messaging from the point of view of your customers. These exercises will help you decide whether or not your organization would benefit from a larger persona effort.

This is a BIG topic. We can't do it justice in one session. So we're presenting it as a two-parter. The March 7 seminar will show you the benefits of personas and help you decide whether a personas program makes sense for your company. Then the March 8 seminar will pick up from there, detailing how to implement one.
Presenter

Tamara Adlin is the founder and principal of adlin, inc., a customer experience consulting company located in Seattle. She is also a co-author of The Persona Lifecycle: Keeping People in Mind Throughout Product Design (with John Pruitt, Microsoft). Tamara has more than 13 yearsí experience developing user-centered design and user interface design methods. Adlin, inc., has worked with Zillow, Apple Computer, Wetpaint, Petsmart, Bazaarvoice, Diettelevision and Avvo.

Prior to starting her own company, Tamara managed the customer experience team at Amazon Services, creating ecommerce solutions for online and multi-channel retailers. She moved to Amazon Services from Amazon.com, where she was a Senior Customer Experience Specialist consulting with teams across the company to invent and improve user experiences for buyers, sellers, partners and support professionals.
Previously Tamara was the Human-Centered Design Lead at Attenex Corporation, a legal services software company in Seattle, and designed advanced document management interfaces. Earlier in her career, Tamara led teams and designed interfaces for Web applications at Akamai Technolobies, INTERVU and Netpodium Corporation, where she designed the user interface for the award-winning Netpodium Interactive Broadcasting Toolset.
Tamara started her user experience career as an Engineering Psychologist at the Army Research Laboratory evaluating human factors associated with military systems. Tamara holds a BA From Vassar College and an MS in Technical Communication from the University of Washington where she focused on user interface design techniques and interdisciplinary communications. Tamara has led workshops and been invited to speak all over the world about personas and other user-centered design methods.
Who Should Attend?
Marketing professionals at all levels in all industries. Gather your colleagues around a monitor in the conference room and have everyone benefit from the advice and techniques shared. After the program is over, you can discuss ways of using this information to improve your marketing.

Most of the examples discussed will be B2C. But presenter Tamara Adlin will speak to how personas can be used for both B2C and B2B markets, emphasizing similarities and differences.


What Will You Learn?
How to complete organizational introspection to identify problems you can solve with personas
How to get from assumptions and raw data to completed personas
How to create quick, ad-hoc personas you can use for competitive reviews and internal reviews of your products and messaging
The importance of creating a persona communication campaign strategy
How personas can be used in product planning, branding exercises and messaging development
Signs that your organization could benefit from a full persona effort.
Register Now!
You have two choices. You can pay as you go, buying single sessions that interest you. Or you can buy a PRO membership, and attend all our new PRO seminars and Take 10 webcasts over the next year, plus watch hundreds more from our library on-demand.
Questions?
Call our PRO Hotline: (866) 557-9625