Personas 1: Breakthrough Customer Insight for Product, Website Design and More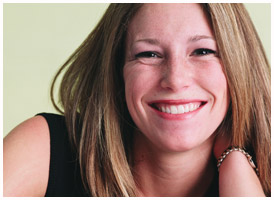 Presenter:

Tamara Adlin

Moderator:

Valerie Witt

Broadcast:

Wed., Mar. 7, 2007, 12pm ET (9am PT)

Length:

90 minutes

Rating:
By now you've heard the buzz about personas. Fortune 500 companies like Microsoft, Amazon and Yahoo! use them. And so do small startups like Wetpaint and diettelevision.com. Also called user archetypes or user profiles, these abstract representations of customers can be a powerful device to help companies build better user experiences into their products, services and promotions.

Personas improve communication between product and marketing teams throughout a long development process. They foster consistency between product features and marketing messaging. They help marketers assess the competition from the target audience's perspective. They help identify new priorities. And for startups, they can even help clarify a company's business model.

Personas get everyone on the same page and refocus attention on the customer. Personas have helped many companies move fast and build smart, launching new products successfully.

But is a personas program right for your company? Presenter Tamara Adlin will provide a variety of big and small company examples, illustrating the different benefits of implementing a personas program. She will show you which marketing objectives personas support, and she will help you identify whether a personas program would be a good fit for your marketing strategy.

This is a BIG topic. We can't do it justice in one session. So we're presenting it as a two-parter. The March 7 seminar will show you the benefits of personas and help you decide whether a personas program makes sense for your company. Then the March 8 seminar will pick up from there, detailing how to implement one.


Presenter

Tamara Adlin is the founder and principal of adlin, inc., a customer experience consulting company located in Seattle. She is also a co-author of The Persona Lifecycle: Keeping People in Mind Throughout Product Design (with John Pruitt, Microsoft). Tamara has more than 13 years' experience developing user-centered design and user interface design methods. Adlin, inc., has worked with Zillow, Apple Computer, Wetpaint, Petsmart, Bazaarvoice, Diettelevision and Avvo.

Prior to starting her own company, Tamara managed the customer experience team at Amazon Services, creating ecommerce solutions for online and multi-channel retailers. She moved to Amazon Services from Amazon.com, where she was a Senior Customer Experience Specialist consulting with teams across the company to invent and improve user experiences for buyers, sellers, partners and support professionals.
Previously Tamara was the Human-Centered Design Lead at Attenex Corporation, a legal services software company in Seattle, and designed advanced document management interfaces. Earlier in her career, Tamara led teams and designed interfaces for Web applications at Akamai Technolobies, INTERVU and Netpodium Corporation, where she designed the user interface for the award-winning Netpodium Interactive Broadcasting Toolset.
Tamara started her user experience career as an Engineering Psychologist at the Army Research Laboratory evaluating human factors associated with military systems. Tamara holds a BA From Vassar College and an MS in Technical Communication from the University of Washington where she focused on user interface design techniques and interdisciplinary communications. Tamara has led workshops and been invited to speak all over the world about personas and other user-centered design methods.
Who Should Attend?
This seminar is for you if internal communication or customer focus could be improved at your organization. You will also benefit if your company struggles with business strategy or product decisions.

Marketing professionals at all levels in all industries and company sizes should attend. Most of the examples discussed will be B2C. But Tamara Adlin will speak to how personas can be used for both B2C and B2B markets, emphasizing similarities and differences.



What Will You Learn?
What are personas, and why all the buzz?
How they fit into the world of marketing
How personas differ from segmentation analysis or target market characterizations
How product teams use personas to design and develop good user interfaces
How marketers should be involved
Whether your company should start a persona effort
How personas are used differently in B2B and B2C companies
Register Now!
You have two choices. You can pay as you go, buying single sessions that interest you. Or you can buy a PRO membership, and attend all our new PRO seminars and Take 10 webcasts over the next year, plus watch hundreds more from our library on-demand.
Questions?
Call our PRO Hotline: (866) 557-9625